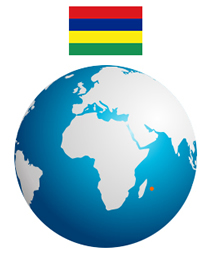 KITESURFING HOLIDAYS IN SOUTH AFRICA
Itís no wonder that South Africa draws more visitors than anywhere else in sub-Saharan Africa. World-class kitesurfing, cosmopolitan cities like the great big beating heart of Johannesburg, stunning natural panoramas from Table Mountain National Park and vibrant cultures make the country appealing to almost every taste and budget. The South African coastline offers an abundance of fantastic stretches of water, clean fine sand and plenty of wind, perfect for kitesurfing. With a rich history, pearly white beaches, charming fishing villages, colourful floral reserves and numerous adventure activities, kitesurfing in South Africa is worth at least a week of your time in holidays.
South Africa Highlight

Grand Tour Of South Africa

Wildlife And Warriors

Cape Town Blue Train And Self Drive Safari

Garden Route And Kruger

Garden Route And Safari

Winelands And Coast Self Drive

Western Cape Town

Cape Town And Winelands

Cape Town, Langebaan, Dubai Tour

Classical South Africa

11Nights In South Africa & 6 Nights In Mauritius

11Nights In South Africa And 6 Nights In Mauritius

No more tours

New tours

may come...
WEATHER
South Africa has been favored by nature with one of the most temperate climates on the African continent, and can be visited comfortably any time. Winter (June to September) is cooler and drier, and ideal for hiking and outdoor pursuits. Because vegetation is less dense, and thirsty animals congregate around water sources, winter is also the best time for wildlife-watching. Summer (late November to March) brings rain, mists and – in the lowveld – some uncomfortably hot days. Along the Indian Ocean coast, conditions are sultry and tropical, with high humidity. More of considerations than weather are school holidays. From mid-December to January, waves of vacation-hungry South Africans stream out of the cities, with visitors from Europe and North America adding to the crush. The absolute peak is from Christmas to mid-January, followed by Easter. Spring (mid-September to November) and autumn (April and May) are ideal almost every¬where. Spring is also the best time to see vast expanses of Northern Cape carpeted with wildflowers.
MONEY
With the South African unit of currency, the rand, offering
favourable
rates of exchange against the world's hard currencies, your South African holiday budget, even if modest, will go surprisingly far.
The rand is divided into 100 cents :
Coins come in denominations of
5c
,
10c
,
20c
,
50c
,
R1
,
R2
and
R5
Notes come in denominations of
R10
,
R20
,
R50
,
R100
and
R200
Travellers
cheques
can be exchanged in banks,
bureaux
de change and some hotels. It is suggested you bring them in hard currencies.
Money can also be withdrawn at automated tell machines (ATM) of which there are many countrywide.
RECCOMMENDED VACCINATION
TB, rabies, malaria and cholera are common to South Africa. Malaria is common to Kruger Park and parts of Mpumalanga, Limpopo province and KwaZulu Natal (particularly the Wetlands area around St Lucia).
South Africa requires a valid yellow fever certificate from all foreign visitors and citizens over 1 year of age travelling from an infected area or having been in transit through infected areas.
THE ENTRY REQUIRMENT
Visitors on holiday from most Commonwealth countries (including Australia and the UK), most Western European countries, Japan and the USA don't require visas. Instead, you'll be issued with a free entry permit on arrival. These are valid for a stay of up to 90 days.