CLASSIC BRAZIL DOWNWINDER
Northern Brazil is the best place in the world for kitesurf downwinders and along this route you will find some nice little waves, beautiful fisherman villages, nice hotels and delicious Brazilian food. Ceará is one of the 27 states of Brazil, located in the northeastern part of the country, on the Atlantic coast. It is also one of the main tourist destinations in Brazil. The state capital is the city of Fortaleza, the country's fourth most populous city. Along the route you will get to know beautiful places like: Paracuru, Flexeiras, Baleia, Ilha do Guajiru and Arpoeiras beach.
/ssp_director/albums/album-1992/lg/brazil-downwinder-kitesurf.jpg
/ssp_director/albums/album-1992/lg/brazil-downwinder.jpg
/ssp_director/albums/album-1992/lg/downwind-kite-brazil.jpg
/ssp_director/albums/album-1992/lg/surfinsemfin-adventures-kitesurf-adventures.jpg
/ssp_director/albums/album-1992/lg/surfinsemfin-adventures-kitesurf-beach.jpg
/ssp_director/albums/album-1992/lg/surfinsemfin-adventures-kitesurf-team.jpg
/ssp_director/albums/album-1992/lg/surfinsemfin-adventures-team-kitesurf.jpg
/ssp_director/albums/album-1992/lg/surfinsemfin-kitesurf-accommodation-ranchodepeixe.jpg
/ssp_director/albums/album-1992/lg/surfinsemfin-kitesurf-accommodation-villamango.jpg
/ssp_director/albums/album-1992/lg/surfinsemfin-kitesurf-adventures-lagoon.jpg
/ssp_director/albums/album-1992/lg/surfinsemfin-kitesurf-adventures-trip.jpg
Months Operating
Jan
Feb
Mar
Apr
May
Jun
Jul
Aug
Sep
Oct
Nov
Dec
Accommodation
4* Pousada Rancho Do Peixe

Prea

Pousada Rancho do Peixe is a stunning property in terms of its tranquil location and rustic charm. If you are looking for an 'out of the way' charming well run accommodation to kitesurf, relax and enjoy excellent food, this is the place. On our visit to the area, we were impressed with how the property has been improved. The rooms are very spacious in a beautiful rustic way.

The huge kitesurf school is located right on site of the hotel, directly on the kitesurf beach. Just a short stroll will take you into Prea village with a hand full of small very charming restaurants. For more excitement, Jeri is 20 minutes away by beach buggy where you will find lots of small bars, restaurants and a very lively atmosphere.

Show Details
The first day is a test day to check everyone's skill levels and ensure that the sailors are able to downwind. Thereafter every morning of the clinic will start with a briefing from the professional instructions you will provide you with a clear view of the route, the goals, beauties, and dangers. You will leave each hotel early in the morning heading north to secret, wild and desert locations. A car on the beach follows the group whenever possible but the captain leading the way should always be your target. Another guide will supervise the group from behind. Strategic meeting points are chosen to stop the car and wait for you to hydrate your body with healthy beverages and food, as well as to freshen your mind about the sailing ahead.
The long coastline is mostly sandy with a side onshore wind every day during the season. There are some nice small waves and the water is warm - you can kite in shorts and a rash. All this makes it super safe and comfortable for long downwinders, the perfect spot for you kiteboarding vacations.
You will explore the coast of Ceará, which means turquoise waters, and sea numerous beautiful beaches along the way. The journey is concluded upon arrival at Ranch do Peixe, a truly beautiful beachside hotel that spread out over several acres with a kiteschool, bar and restaurant, and swimming pool. The amazing town of Jericoacoara is only 12km away and is definitely worth a night or two at the end of the trip.

Price Includes
Beachfront accommodation with breakfast
Dinner at the hotels
Food (sandwiches), fruit, water, ice, during the route all day
Professional Kitesurfing Guide (English/Spanish)
Program and logistics by a guide person on land
2 vehicles available for the sailors and gear
GPS security system
Price Excludes
Flights - please ask for flight inclusive package
Kitesurfing equipment (gear is available to rent)
Itinerary Details
Day 1 – Check In at Taiba
Check in at and have a welcome meeting at 3pm to get to know the group, check your equipment and even test out the water and conditions! Great dinner around 7pm and overnight stay in Taiba.
Day 2 – Taiba to Guajiru
Meet for breakfast at 8am, and have a briefing around 9am. This will be done every day and is very important to share details of the route, specific risks or cautious areas and define stop in strategic meeting points and check important points. Please take all luggage and personal belongings to reception straight after the briefing, these will be loaded onto the cars, your kite equipment will be at the kite storage area at the beach area and will be loaded into the cars from there. You will leave whenever the wind starts blowing in the morning.
This stretch of coast offers some of the best wave riding conditions on the trip! Enjoy the first day of downwind as you arrive in the village of Guajiru, enjoy a nice dinner and stay.
Day 3 – Guajiru to Icaraizinho
Usually, the 4×4 follows the group during the whole way to Icaraízinho, but depending on the tide condition where the rivers meet the ocean, there may be no access by car. Passing through Flexeiras, Mundaú and Baleia, spectacular beaches surrounded by red rocks and palm trees will take your breath away. In Icaraízinho, count on an amazing overnight stay.
Day 4 – Icaraizinho to Ilha do Guajiru
After breakfast and the morning meeting, continue to the famous kite lagoon at Ilha do Guajiru. Here the rivers meet the sea and only you and your kite can pass through to the beach. Every year thousands of kiters flock to this amazing 4km long 1km wide lagoon. Spend the night in this charming kitespot.
Day 5 – Ilha do Guajiru to Preá
Breakfast and briefing session as usual and then enjoy a magic ride all the way to the amazing Prea beach. The Rancho do Peixe team is waiting for the group with a special welcome. Rancho do Peixe is a truly beautiful beachside hotel spread over several acres with kite rigging area, bar, restaurant and swimming pool. This hotel was selected as a Tripadvisor 2015 Travelers Choice and a Condé Nast award in 2016. Rancho is 12km from Jericoacoara, a legendary end-of-the-earth town that is definitely worth a night or two on the front end of the trip.
Day 6 – Check out – Preá
Final breakfast at Rancho do Peixe, Check out by noon.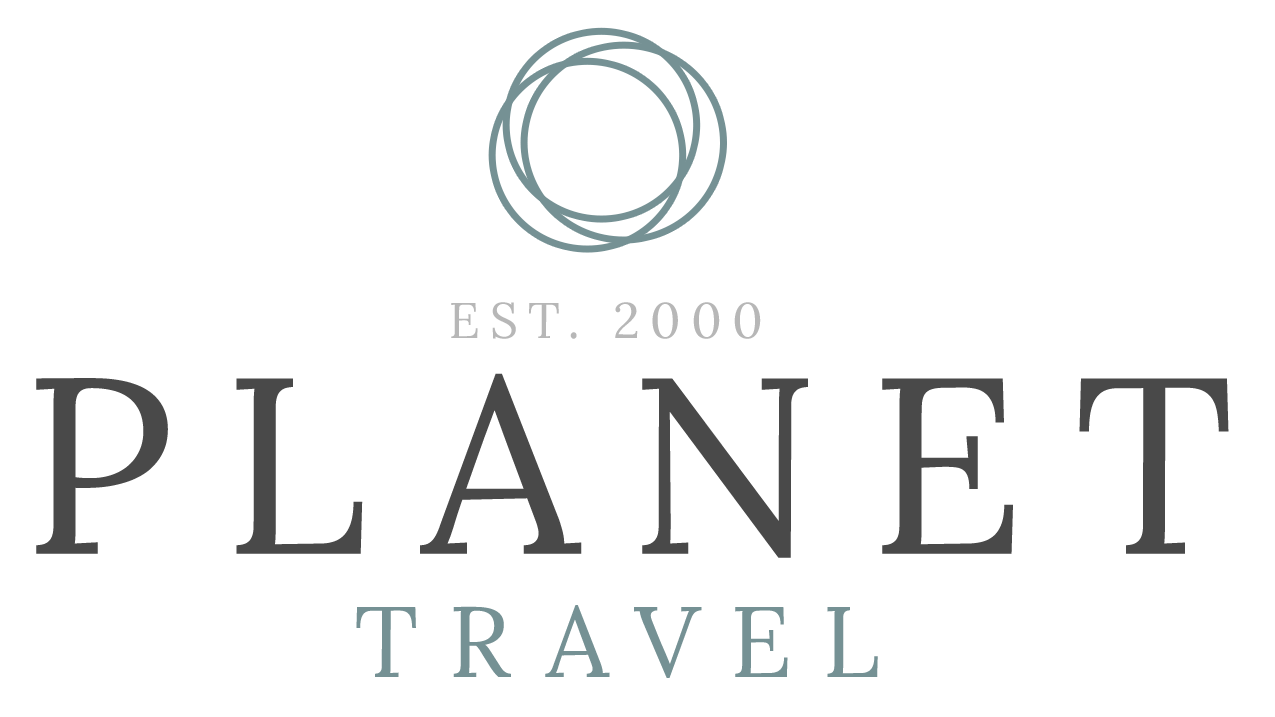 Your Guide:
Planets Guided Trips : Holiday with us!
At Planet Travel we offer a selection of guided trips in the world's most incredible destinations. These unique experiences are run by a network of partners and coaches to offer you a unique experience where your every need is taken care of - ensuring you have the best time possible while gaining from their knowledge and experience.