BARBADOS KITESURFING HOLIDAYS
Did You Know?
Barbados was famous for the production of tobacco, sugar and cotton but the name of the island is derived from the Beadered Fig Trees that can be found on the island. Barbados has the world's third oldest parliament and its capital city is a UNESCO World Heritage Site.
Suggested Tour Itineraries In Barbados
Kitesurfing Holidays In Barbados
Pristine sandy beaches and glass-clear water are hemmed with palms and vibrant flora on a backdrop of impressive 18th-century colonial streetscapes, like in the capital, Bridgetown. Land-based attractions run from lush botanical gardens and historic plantation houses to sumptuous tropical spas and first-rate golf. Barbados isn't only blessed with its unique natural and cultural conditions; it also has the most ideal kitesurfing beach possible. Just a couple of minutes away from Inchcape; a gorgeous, tropical, mile long beach with slightly onshore winds has all the requirements for the ideal kitesurfing spot. Barbados is situated to the east of the Caribbean Sea in warm azure tropical seas. Renowned for its hospitality, nightlife and beautiful tropical beaches, Barbados is the place to enjoy the sport of Kitesurfing.
Money
The official currency of Barbados is the Barbadian dollar. The Barbadian dollar is tied to the U.S. dollar on a rate of exchange that is fixed at $1USD=$2BBD. Commercial banks will exchange money at no charge, and the island is served by the Barbados National Bank and a range of at least six international banks. American Express, Barclaycard, Carte Blanche, Diners Club, EuroCard, MasterCard and Visa are accepted in the resorts, but cash is preferred for customs duty payment. Automatic teller machines are available on Barbados and are the easiest way to get cash while you are away from home. In Barbados travellers checks are accepted by all banks and most hotels. To avoid additional exchange rate charges, you are advised to take travellers checks in U.S. dollars or pounds sterling.
Weather
The climate in Barbados tends to be nice year-round: in January, the average daily high temperature is 28°C (83°F), while the low average is 21°C (70°F). In July, the average daily high is 30°C (86°F), while the average low is 23°C (74°F). February to May are the driest months (April averages only seven days of rain), while July is the wettest month with some 18 days of rain. The tourist high season runs from mid-December through mid-April. June through October is the hurricane season: September and October are the most humid months and have the highest hurricane risk – although many years see none. Like the rest of the region, the temperate season is also high season, so expect prices to peak December to April. Other times Barbados is wetter and hotter but also much cheaper.
Reccommended Vaccination
Travellers to Barbados are required to show proof of a yellow fever vaccination but only if travelling from a contaminated locale. Although this the only health requirement visitors to Barbados must meet, a vaccination against hepatitis A is recommended since it is a frequently occurring disease on the island. Liberal use of mosquito repellent is also considered sound advice, as there have been occasional outbreaks of Dengue fever.
The Entry Requirment
Every person entering Barbados, including all North American citizens, should have a valid passport and a valid return ticket in order to be allowed entry to the country. U.S. citizens and other international travellers are reminded that entering or re-entering the United States from Barbados or any other point in the Caribbean will require a valid passport.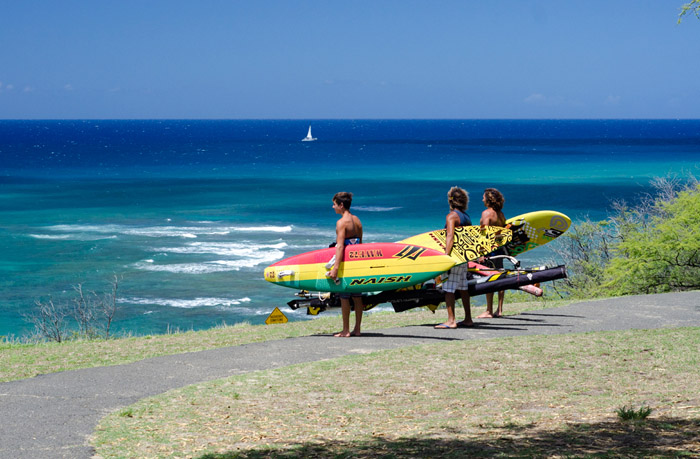 Beginners

Advanced

Waves

Singles

Eating Out

Nightlife

Families

Un-spoilt

Culture

Luxury Hotel

Spa

Multi-sport