TANZANIA KITESURFING HOLIDAYS
Kitesurfing Holidays In Tanzania
Kitesurfing in Tanzania has much more to offer than incredible beaches and enviable weather; Ngorongoro, Serengeti, Zanzibar, Kilimanjaro, … The names roll off the tongue like a roster call of Africa's most alluring destinations, all packed into one country. Resonating with hints of the wild and exotic, these four alone are reason enough to justify packing your bag and heading off to dive in Tanzania. If you are lucky you can kitesurf beside the reef accompanied by dolphins and a wide variety of species while glancing at the sea bed through the turquoise color waters. Off the water relaxing on Zanzibar's quiet beaches makes an ideal choice for a romantic kitesurfing holiday.
Suggested Tour Itineraries In Tanzania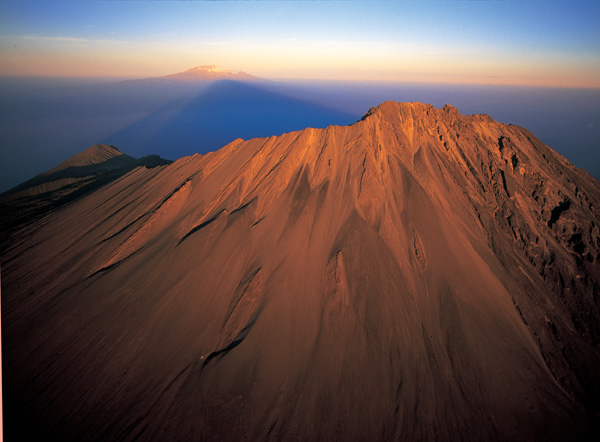 Kilimanjaro and Zanzibar Tour
Weather
Tanzania generally has a warm tropical climate with humid weather year round. Temperatures are generally around 30 °C during the day and still above 20 °C at night at most places around the coast and on Zanzibar as well as places more south and west. In the central and central north though conditions are somewhat different with temperatures during the day slightly lower during the cooler June to September period, but a bit higher in the hot December to February period.
The central parts of the country have a totally dry time during these months as well, whereas the coastal areas and Zanzibar never are entirely dry. Instead, they have a long wet season from March to May with April being the wettest month. It can rain for several days on end, whereas during the short wet period from late October to early December rain usually comes in late afternoon downpours. Note that some parts like the Ngorongoro Crater Rim and the higher parts of the Kilimanjaro mountain never get really hot.
Money
Tanzania's currency is the Tanzanian shilling (
Tsh
). There are bills of
Tsh10
, 000, 5000, 1000 and 500, and coins of
Tsh200
, 100, 50, 20, 10, five and one shilling (s).
Changing money in Tanzania is not a problem in most populated areas. You will find currency exchange office in hotels, banks or agencies.
Travel Health For Tanzania
Ask your travel health expert (e.g. GP, practice nurse or travel clinic) before your trip to provide you with up to date information and vaccines to ensure your travels are safe and enjoyable. It is vital to ensure that all members of your party have adequate health and travel insurance cover, which includes cover for cancellation and any 'higher risk' activities you are likely to take part in.
Tanzania Entry Requirments
You will need to ensure you have correct documentation for your holiday including a full passport valid for the minimum period required from the date of departure from Tanzania. You may also require a visa.
Zanzibar, Tanzania
Zanzibar, Tanzania
Mnemba Island, Tanzania
Beginners

Advanced

Waves

Singles

Eating Out

Nightlife

Families

Un-spoilt

Culture

Luxury Hotel

Spa

Multi-sport