KITESURF BRAZIL
Did You Know?
Brazil is the world's largest exporter of coffee, a feat they can boast about for the last 150 years. Brazil is also home to the Amazon River where the world's largest volume of water is discharged - around 209 thousand cubic metres flow into the Atlantic Ocean every second. Brazil is also home to 21 UNESCO World Heritage Sites.
Suggested Tour Itineraries In Brazil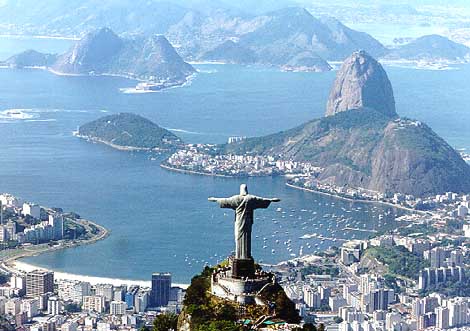 Taste Of Brazil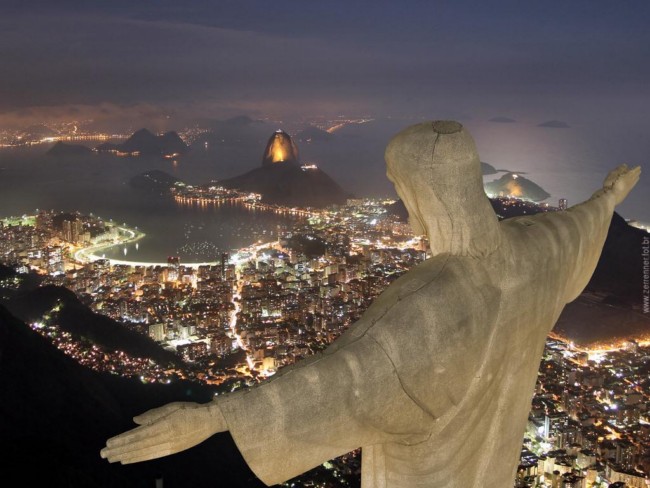 Taste of Brazil
Brazil Kitesurfing Holidays
Brazil is home to some of the best kitesurf holiday spots in the world due to phenomenal wind reliability for at least 9 months of the year. Other big attractions of kitesurfing holidays to Brazil are the friendliness of the people, the amazing value for money (for westerners), an amazing climate and stunning beaches as far as the eye can see, especially in the Northern Ceara region.
Brazil being the world's largest country in the tropics includes many other points of interest including historical colonial towns, dense jungle regions of the Amazon, vibrant cities (including the incredible Rio de Janeiro) and staggering natural beauty such as Iguazu Falls and the Pantanal wetlands.
Planet Kitesurf Holidays has travelled extensively in Brazil for many years, our most recent visit being in 2015. We pride ourselves on being the Brazil kitesurf holiday experts! Due to the extensive array of kitesurf resorts with so much to see and do we would strongly suggest calling and speaking with one of our Brazil kitesurfing holiday experts. Planet Kitesurf specialise in tailor made tours combining kitesurf holidays with kitesurf resorts alongside trips and tours all over Brazil or in combination with a Peru kitesurf holiday.
One of the best ways to see as much as possible in a short time is to join one of our monthly kitesurf downwinder trips. These one week trips take in some of the best kitesurf locations in the Northern region of Ceara, staying at only the best accommodation every day, all accompanied by an expert guide with full 4x4 support.
Money
Although still cheaper than North America and parts of Europe, Brazil, with its booming economy and strong real, has become South America's most expensive country. Brazil's currency is the real (hay-ow; often written R$). ATMs are the easiest way of getting cash in big cities and are common. In many smaller towns, ATMs exist but rarely work for non-Brazilian cards. Even if you are relying mainly on credit or debit cards as your source of funds, it's not a bad idea to take some cash and traveller's cheques in reserve. You can change these in banks or in casas de cambio (exchange offices). You can use credit cards for many purchases and to make cash withdrawals from ATMs and banks. Visa is the most widely accepted card, followed by MasterCard.
Weather
Brazil's high season runs from December to March. This is when the country fills with both foreign visitors and vacationing Brazilian families (school holidays run from mid-December to Carnaval, usually in February). Prices rise during this time and you'll face more crowds, though this is also the most festive time in Brazil. Brazil's low season runs from May to September. With the exception of July, which is also a school-holiday month, this is the cheapest and least-crowded time to visit the country – though it can be - utterly vacant in some resort areas and cold in the south. Depending on where you go, weather may be a significant factor in your travel plans. In Rio, the humidity can be high in summer, with temperatures hovering around 28°C (82°F). Rainfall is another factor, with October to January being the wettest months. In winter Rio temperatures hover around 23°C (73°F), with a mix of both rainy and superb days.
Reccommended Vaccination
Since most vaccines donít produce immunity until at least two weeks after theyíre given, visit a physician four to eight weeks before departure. Ask your doctor for an International Certificate of Vaccination (otherwise known as the yellow booklet), which will list all the vaccinations youíve received. This is mandatory for countries that require proof of yellow-fever vaccination upon entry, but itís a good idea to carry it wherever you travel.
The Entry Requirement
UK / EU passport holders should have a full 10 year passport valid until at least 6 months after date of return. Other passport holders please check with Brazilian Embassy (020 7659 1550).
Prea Jericoacoara, Brazil
Prea Jericoacoara, Brazil
Cumbuco, Brazil
Gostoso, Brazil
Icaraizinho, Brazil
Beginners

Advanced

Waves

Singles

Eating Out

Nightlife

Families

Un-spoilt

Culture

Luxury Hotel

Spa

Multi-sport