INDONESIA KITESURFING HOLIDAYS
Did You Know?
Indonesia is made up of more than 13,000 individual islands and 139 volcanoes, some of which you can climb. The islands are famous for being home to the Komodo Dragon but this unique species is actually only found on five islands. Along with Komodo National Park, Indonesia is home to eight Indonesian World Heritage Sites including the rainforests of Sumatra which are home to orangutans.
Suggested Tour Itineraries In Indonesia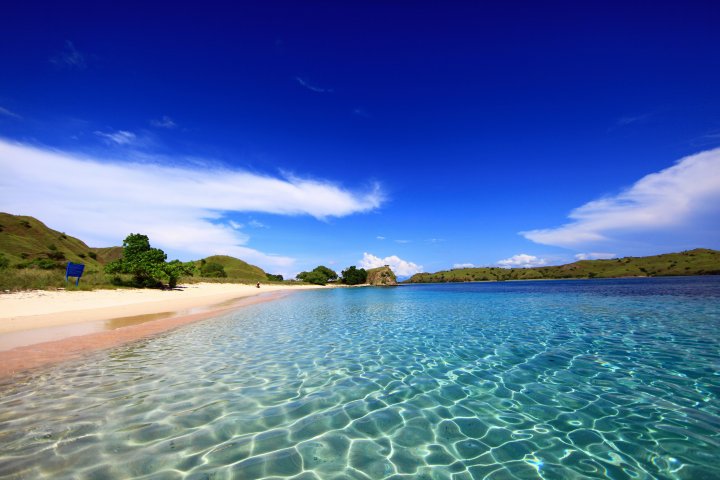 Java & Bali Highlights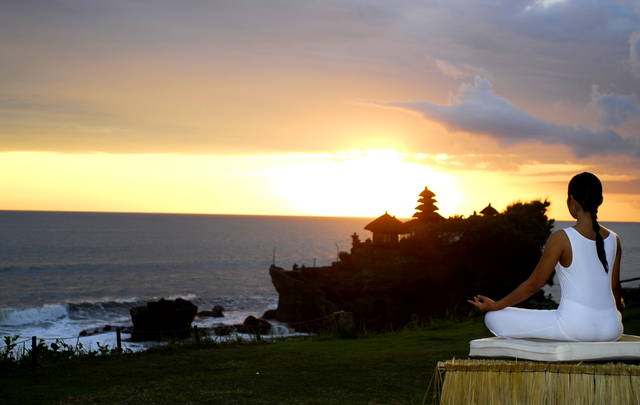 BALI HONEYMOON
Kitesurfing Holidays In Indonesia
Indonesia encompasses around 18,000 islands, surrounded by six different seas, which make it the largest and extensive archipelago of the world, with only two-thirds of the islands inhabited and richly layered with character. From the largest number of towering volcanoes flowing with lava, to massive deepwater oceanic trenches flowing with nutrient rich plankton, the island paradise of Indonesia is perfect for kitesurfing. Indonesia's southern islands mark the edge of the Pacific Ring of Fire and the country falls completely within the Coral Triangle, the most diverse marine region on the planet. It is this incredible bio-diversity that has established Komodo, Sulawesi, Raja Ampat, and Spice Island as world class kitesurfing destinations that offers something special for even the most intrepid of kitesurf enthusiasts, as well as those who want to kitesurf for the first time. The resorts and restaurants of Bali pamper precocious style cats, while at the same moment threadbare backpackers are adopted by home stays in Kalimantan. The jungles of Sumatra, Kalimantan and Papua are zoological wonders, revealing impish monkeys, stoic sun bears, leopards, orangutans and remarkable marsupials. As you will see diversity is not confined to Indonesia's world beneath the seas. From peace-loving Bali to the outer riches of Raja Ampat, kitesurfing in Indonesia is one of the world's fascinating activities to experience.
Weather
Indonesia has a tropical climate, and divided into wet and dry season. The temperature varies little throughout the year. The average temperature in Jakarta is 26 °C-30 °C with some days getting a bit warmer but temperatures rarely drop below 22 °C. There are however differences in Indonesia between islands and even parts of islands and as Indonesia is pretty mountainous, it can get much cooler once you are ascending.
Generally, the western monsoon brings rains from December to March and the drier eastern monsoon brings relatively dry weather from June to September. Still, heavy
rainshowers
can occur on every day, but usually don't last longer than an hour in the late afternoon. Some places on Sumatra have
extremly
wet weather from October to December with 500 mm of rain on average during these months and become drier from January onwards. But during January it can get extremely wet on other islands more east, with
Sumbawa
hitting a massive 900 mm in this
mont
!
Kalimantan
has high rainfall during most months and doesn't have a drier season.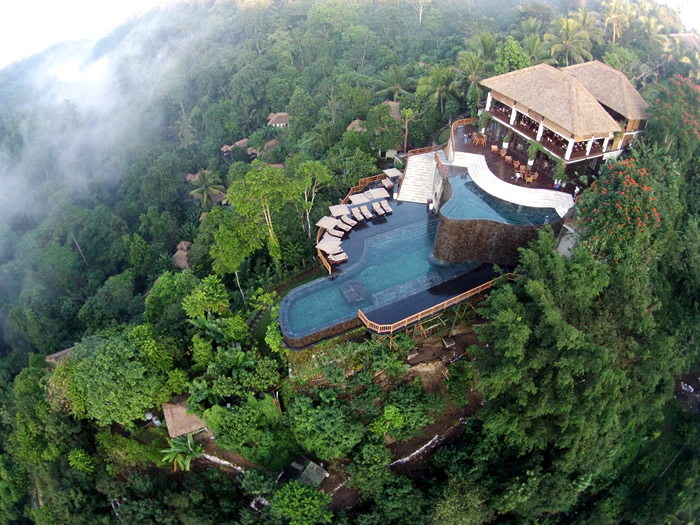 Beginners

Advanced

Waves

Singles

Eating Out

Nightlife

Families

Un-spoilt

Culture

Luxury Hotel

Spa

Multi-sport