ITALY KITESURFING HOLIDAYS
Kitesurfing Holidays In Italy
The main kitesurfing spot of Italy is located in the second largest island of the Mediterranean Sea, Sardinia. During your kitesurfing holidays in Sardinia's north coast spot, Porto Pollo, you will discover the best sailing conditions, for all levels and during almost all season, due to the frequent variation of wind currents. Porto Pollo is ideal for those looking for a peaceful and quiet place with an astounding beach, surrounded by a wonderful landscape of rolling green hills.
Suggested Tour Itineraries In Italy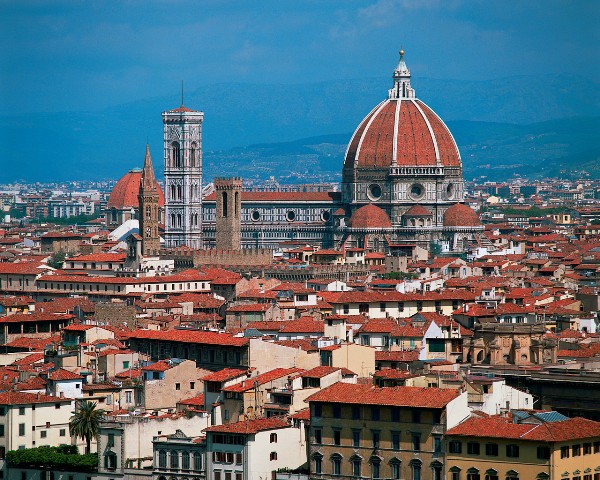 2 Nights in Venice, 3 Nights in Florence and 5 Nights in Sardinia
Did You Know?
It is said that Italy has more masterpieces per square mile than any other country in the world. In addition, no other country in Europe has as many volcanoes as Italy. At its height in117AD, the Roman Empire stretched from Portugal in the West to Syria in the East, and from Britain in the North to the North African deserts across the Mediterranean.
Money
Italy isn't cheap, although compared with the UK and northern Europe the situation is not so bad. As in the other EU nations, the euro is Italy's currency. You can change money in banks, at the post office or in a cambio (exchange office). Post offices and most banks are reliable and tend to offer the best rates. Commission fluctuates and depends on whether you are changing cash or cheques. Generally post office commissions are lowest and the exchange rate reasonable Travellers cheques usually bring only a slightly better exchange rate than cash, usually offset by the charges for buying them in the first place. In Italy, you have to keep all the receipts to respect the local authorities.
Weather
Situated in the temperate zone and jutting deep into the Mediterranean, Italy is regarded by many tourists as a land of sunny, mild weather. However, due to the north–south orientation of the peninsula and the fact that it is largely mountainous, the country's climate is variable. The south of Italy and the islands of Sicily and Sardinia have a Mediterranean climate. Summers are long, hot and dry, and winter temperatures tend to be relatively moderate, with daytime averages not too far below 10°C. These regions are also affected by the humid sirocco in summer. The best period to go in Italy is April to June. The weather then is sunny without being stifling, the countryside bursts with spring flowers, and the flood of summer tourism, largely dictated by school holidays, has yet to crash over the peninsula.
Reccommended Vaccination
No jabs are necessary for Italy. However, the World Health Organization (WHO) recommends that all travelers should be covered for diphtheria, tetanus, measles, mumps, rubella and polio, regardless of their destination.
The Entry Requirment
UK / EU passport holders: A full 10 year passport valid until at least 6 months after date of return. No visa required. Other passport holders: Please check with Italian Embassy (020) 7235 9371.
Sardinia (Porto Pollo), Italy
Sardinia (Porto Pollo), Italy
Sicily, Italy
Beginners

Advanced

Waves

Singles

Eating Out

Nightlife

Families

Un-spoilt

Culture

Luxury Hotel

Spa

Multi-sport