CYPRUS KITESURFING HOLIDAYS
Did You Know?
The Greek goddess of love, Aphrodite, is said to have been born on a beach in stunning Cyprus. Cyprus is also home to the world's oldest named wine with their commandaria dessert wine. The country is steeped in rich history with an entire town in Cyprus being a dedicated UNESCO World Heritage Site.
Suggested Tour Itineraries In Cyprus
Kitesurfing Holidays In Cyprus
Cyprus is a beautiful tourist destination and a great spot for Kitesurfers. It is the third-largest island in the Mediterranean stretching 150 miles from the west coast to its easternmost tip and 60 miles from north to south. This outstanding island offers clear seas, warm waters and amazing wind. English is spoken in all the shops, restaurants and hotels. Cyprus has also a remarkably low crime rate, which makes it an ideal destination for families and couples.
Travel Health For Cyprus
Ask your travel health expert (e.g. GP, practice nurse or travel clinic) to provide you with up to date information and vaccines to ensure your travels are safe and enjoyable. It is vital to ensure that all members of your party have adequate health and travel insurance cover, which includes cover for any 'higher risk' activities you are likely to take part in.
Cyprus Entry Requirments
You will need to ensure you have correct documentation for your holiday including a full passport valid for the minimum period beyond your planned return date. You may also require a visa.
Please note that entry requirements and visa regulations can change often and at short notice. Your specific passport and visa requirements and other immigration requirements are your responsibility and you should confirm these with the relevant Embassies and/or Consulates.
Cyprus Travel Money
Since the
1st
January 2008 the Cyprus pound has been replaced by the Euro as the legal tender money of Cyprus.
There are seven denominations in Euro
banknotes
: 5, 10, 20, 50, 100, 200 and 500 euro. They all have different
colour
and size, the higher the denomination, the bigger the size. One euro is divided into 100 cent. There are eight euro coins: 1, 2, 5, 10, 20 and 50 cent, €1 and €2. The designs on one side of the coins are common to all the countries of the euro area, while the other side reflects national identities. All euro coins can be used in all euro area countries, irrespective of their national side.
All banks operating in Cyprus offer foreign currency exchange services and quote the exchange rates of the Euro against all major foreign currencies daily. Foreign currency can also be exchanged at hotels.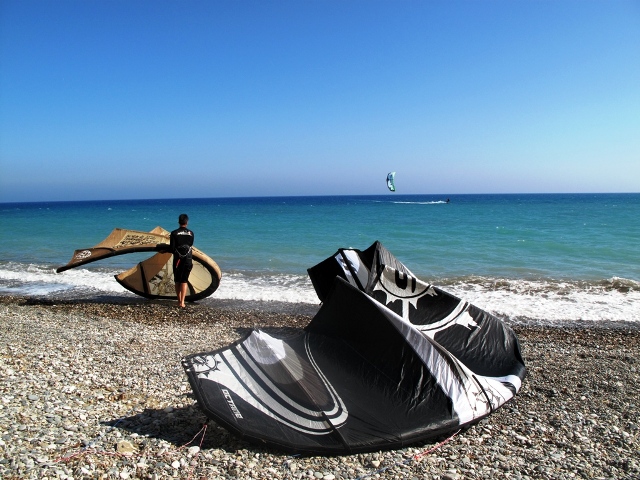 Beginners

Advanced

Waves

Singles

Eating Out

Nightlife

Families

Un-spoilt

Culture

Luxury Hotel

Spa

Multi-sport