POUSADA RANCHO DO PEIXE IN
One week Breakfast, FLT & Transfer

around

£ 1,350 p.p.

Prices are as a guide only, assuming UK flights (we offer worldwide departures), over low seasons. Please call for an immediate accurate quotation, or use our 'Quick Quote' tool for a better guide price based on your dates.
/images/hotels/3000530fadaac21761e7479559af820033326ea55a61d5.jpg
/images/hotels/66344266509adb6c769fac33467a0412b9695ff38cb53a.jpg
/images/hotels/349985b93469690522ed901f65f9a1964cda66816b5cd6.jpg
/images/hotels/38577355e99c39669a1c7c4609ffeee5c31698eec697ec.jpg
/images/hotels/996575bd2a1a7617100c36cc671ea5da86093f906f0224.jpg
/images/hotels/13351493b84beaa8f21cb98381a76818f32413df185b2d.jpg
/images/hotels/942067a1e665c70c00c6171e6337a8df3ef15239c3458d.jpg
/images/hotels/754073b1370dbbc2a76eb7a1777729a3d2edb1bd58e4fd.jpg
Pousada Rancho Do Peixe General Impression
Pousada Rancho do Peixe is a stunning property in terms of it's tranqili location and rustic charm. If you are looking for an 'out of the way' charming well run accommodation to kitesurf, relax and enjoy excellent food this is the place. On out second visit to the area in 2015 we where impressed with how the property has been improved. The rooms are very spacious in a beautiful rustic way.
The huge kitesurf school is located rigth on site of the hotel, directly on the kitesurf beach. Just a short stroll will take you into Prea village with a hand full of small very charming restaurants.For more excitement Jerri is 20 minutes away by beach buggy where you will find lots of small bars, restaurants and a very lively atmosphere.
Accommodation
The 20 Beach Bungalows are located directly on the beach with fantastic sea view. The spacious bungalows (80qm) have king size bed with mosquito net and two separate beds, veranda with hammock, fan, safe and minibar. Behind the beds is an open wardrobe and the bathroom. The washbasin is integrated in the room and behind it you find the separate shower and toilette.
The Coconut Bungalows have the same facilities and are located in the garden. In each Bungalow there can a maximum of 4 persons.
Pousada Rancho Do Peixe Facilities
The Bungalows are spread over a huge area. This accommodation is perfectly integrated in the nature and a peaceful oasis and place of absolutely calmness.
The Rancho offers a very nice bar and restaurant and a nice pool. In the whole place you have free Wi-Fi and there is also laundry service and horse riding available. Beach towels are free of charge.
Restaurant And Bar
In the morning a rich breakfast with fresh fruits and a variety of eggs is served with a spectacular view of the beach and bay.
The restaurant offers also delicious lunch and dinner a la carte.
Read More
MAKE AN ENQUIRY NOW
We'll get straight back to you
Speak to an Expert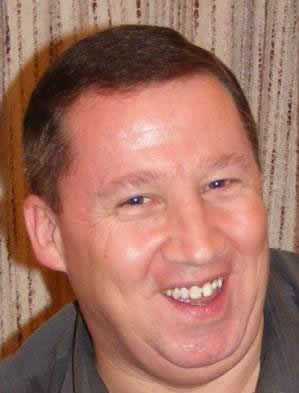 Got a question? Contact our travel experts for a detailed quote to match your holiday requirements. Phone, email, or live chat - or we can even call you back!
0044 (0) 1273 921 001
SEND AN ENQUIRY >