/ssp_director/albums/album-2772/lg/kitesurfing_maldives_kuredu_10.jpg
/ssp_director/albums/album-2772/lg/kitesurfing_maldives_kuredu_11.jpg
/ssp_director/albums/album-2772/lg/kitesurfing_maldives_kuredu_12.jpg
/ssp_director/albums/album-2772/lg/kitesurfing_maldives_kuredu_13.jpg
/ssp_director/albums/album-2772/lg/kitesurfing_maldives_kuredu_14.jpg
/ssp_director/albums/album-2772/lg/kitesurfing_maldives_kuredu_15.jpg
/ssp_director/albums/album-2772/lg/kitesurfing_maldives_kuredu_17.jpg
/ssp_director/albums/album-2772/lg/kitesurfing_maldives_kuredu_18.jpg
/ssp_director/albums/album-2772/lg/kitesurfing_maldives_kuredu_19.jpg
/ssp_director/albums/album-2772/lg/kitesurfing_maldives_kuredu_2.jpg
/ssp_director/albums/album-2772/lg/kitesurfing_maldives_kuredu_20.jpg
/ssp_director/albums/album-2772/lg/kitesurfing_maldives_kuredu_21.jpg
/ssp_director/albums/album-2772/lg/kitesurfing_maldives_kuredu_22.jpg
/ssp_director/albums/album-2772/lg/kitesurfing_maldives_kuredu_23.jpg
/ssp_director/albums/album-2772/lg/kitesurfing_maldives_kuredu_3.jpg
/ssp_director/albums/album-2772/lg/kitesurfing_maldives_kuredu_4.jpg
/ssp_director/albums/album-2772/lg/kitesurfing_maldives_kuredu_5.jpg
/ssp_director/albums/album-2772/lg/kitesurfing_maldives_kuredu_6.jpg
/ssp_director/albums/album-2772/lg/kitesurfing_maldives_kuredu_7.jpg
/ssp_director/albums/album-2772/lg/kitesurfing_maldives_kuredu_8.jpg
/ssp_director/albums/album-2772/lg/kitesurfing_maldives_kuredu_9.jpg
/ssp_director/albums/album-2772/lg/kitesurfing_maldives_kuredu_1.jpg
Kuredu island in the The Maldives is one of the best islands to be kept busy on the water as it has one of the most comprehensive watersports centres in The Maldives. This is perfect for families or individuals that love the idea of the remote beauty of a Maldives resort, but also want to do lots of sport, both on and off the water.

Kiteboarding at Kuredu Maldives
When the wind is up The Maldives is an amazing place for kitesurfing. The shallow lagoon, warm waters and open spacebar really idea. There are only really a handful of Maldives resort that a resident kitesurfing school with rental and instruction; Kuredu is one of the best Maldives for kitesurfing. Another big draw is the price! Kitesurf lessons and rental can be extremely expensive in The Maldives but Kuredu has some of the cheapest kitesurfing lessons and rental to be found anywhere.
The kitesurf school in Kuredu off a range of courses to learn to kitesurfing, or improve on your skills. The best time to come to The Maldives for kitesurfing is June to September as well as January. The wind tends to be lighter than other kitesurfing holiday locations so it is good to have big kites if you are brining your own equipment. The light wind also makes is great for learning in the safe warm lagoons.
Sailing at Kuredu Maldives
The light breeze you often get in The Maldives is perfect for a spot of Catamaran sailing. The experienced instructors offer tuition both to beginners and to experienced sailors who would like to improve their skills further. Private lessons, resort courses and basic certifying VDWS courses available.
Windsurfing at Kuredu Maldives
The wind in The Maldives is rarely string enough for any serious windsurfing if you are a more experience windsurfer, but it is a great place to learn the basics and for a family lean to windsurf holiday. Private lessons, resort courses and basic certifying VDWS courses available.

Pre Booked Sports Services
Sport centre prices are as a guide, prices can change depending on the season and exchange rates. When pre booking with Planet you normally receive around a 10% discount on direct local prices. More importantly, you MUST pre book any essential sport services at the time of booking to ensure availability. Please be sure to ask us about this during the booking process.
Speak to an Expert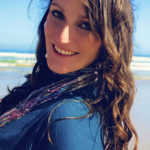 Got a question? Contact our travel experts for a detailed quote to match your holiday requirements. Phone, email, or live chat - or we can even call you back!
0044 (0) 1273 921 001
SEND AN ENQUIRY >