CUBA KITESURFING HOLIDAYS
Kitesurfing In Cuba
Cuba offers an affordable, unspoilt and richly cultural destination that is one-of-the-kind in the Carribean. Just as one would expect to find in the Carribean, Cuba offers crystal-clear waters, combined with sparkling stretches of beckoning beaches and glistening palm-tree-flanked lagoons that are ideal for kitesurfing.
Direct, low-cost flights are available to Cuba with Planet Kitesurf Holidays, making your Cuban kitesurfing holiday simple and stress-free, and rustic, down-to-earth accommodation offerings give this destination a cultural flair that is often lacking in other, more commercial Carribean islands. A coastal kitesurf trip with Planet Kitesurf is best combined with some days spent in beautiful Havana or one of Cuba's other major cities, where the friendly locals are more than happy to give you a taste of Cuban culture.
With the wind predominantly from the East North East, speeds are consistent between 12 and 25 knots, making Cuba a paradise for kitesurfers! Flat, uninterrupted waters, that have not been exploited, allow for free-style play for all skill levels. Shallow, turquoise lagoons combine with unforgettable cultural experiences to make Cuba the Carribean holiday destination you will return to again and again.
Suggested Tour Itineraries In Cuba
Did You Know?
Cuba is said to be shaped like an alligator and as such, it is sometimes referred to as El Caiman or El Cocodrilo. School is mandatory for children between the ages of 6 and 15 in Cuba and, as a result, Cuba has one of the highest literacy rates in the world. Cuba is also the most populated country in the Caribbean.
When And Where To Go Kitesurfing In Cuba
With over 20km of unspoilt beaches and a lagoon that stretches almost 2km deep, Santa Lucia is one of the Carribean's best places to go kitesurfing. The cold fronts from the United States, bring wind that blows consistently from the north to hit the coast at Santa Lucia side on with an average intensity of 12-25 knots. With daytime temperatures between 25-30 degrees Celsius and water temperatures to match, Santa Lucia offers up all the conditions a kitesurfer could ever hope for.
The best time to visit Cuba for a kitesurfing holiday is from November to May however, be sure to contact a Planet Kitesurf Holiday representative who will be able to give you the best advice when booking your Cuban kitesurfing experience.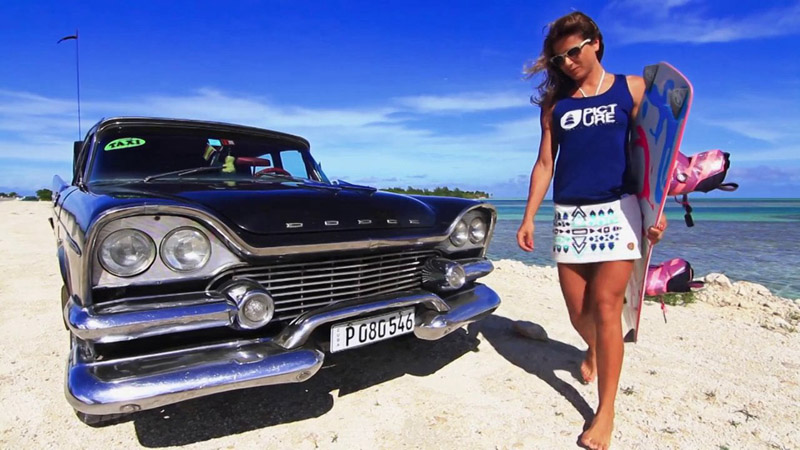 Beginners

Advanced

Waves

Singles

Eating Out

Nightlife

Families

Un-spoilt

Culture

Luxury Hotel

Spa

Multi-sport