VILA COCONUT IN
One week Breakfast, FLT & Transfer

around

$ 1,385 p.p.

Prices are as a guide only, assuming UK flights (we offer worldwide departures), over low seasons. Please call for an immediate accurate quotation, or use our 'Quick Quote' tool for a better guide price based on your dates.
Why You'll Love Kitesurfing With Vila Coconut!
A small kitesurf orientated beachfront hotel
Large well appointed rooms and excellent food
Enjoy kitesurfing just paces from the beach bar
/images/hotels/108675d39eecfd9737b4639218bd768ac6a49931479795.jpg
/images/hotels/31116659537d981dc12f7e4791782d8d4e390dadeddf23.jpg
/images/hotels/6606970fb6ef48362705db13f04c70b94ed7f2138deef8.jpg
/images/hotels/7979412939bab8e443544c904e9dcda24b17623356aeed.jpg
/images/hotels/967008043d66116fd38719980e2711931b9c99884a5551.jpg
Cumbuco Coconut Vila Hotel
Cumbuco is an outstanding kitesurf destination but with very few good standard accommodations, luckily on our resort visit we found Vila Coquerios. This is an English owned and managed small kitesurf orientated beach front hotel set at the 'nicer' end of Cumbuco, set apart from the busier beach that attract local tourism. The hotel sets itself apart by offering a combination of large well appointed rooms and excellent food.
There is a kitesurf school on site of the hotel and you can start your days kiting just a few paces from the beach bar.
The Rooms At Coconut Villa
This accommodation has 17 unique rooms with custom designed wood furniture offering stunning views of the ocean or coconut filled garden.
There are suites and deluxe rooms to accommodate couples, families and individuals which all include:
- Air conditioning - Hot water showers - Minibar - Luxury bedding
Fall asleep to the calming sounds of the Atlantic Ocean in total comfort thanks to our top-line pillow top mattresses with 400 thread count Egyptian cotton sheets.
Read More
Speak to an Expert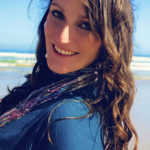 Got a question? Contact our travel experts for a detailed quote to match your holiday requirements. Phone, email, or live chat - or we can even call you back!
0044 (0) 1273 921 001
SEND AN ENQUIRY >