GOSTOSO CHALET HOTEL IN
One week Breakfast, FLT & Transfer

around

$ 1,574 p.p.

Prices are as a guide only, assuming UK flights (we offer worldwide departures), over low seasons. Please call for an immediate accurate quotation, or use our 'Quick Quote' tool for a better guide price based on your dates.
Why You'll Love Kitesurfing With Gostoso Chalet Hotel!
High standard of accommodation in a relaxing setting
Italian owned with amazing attention to detail
Very close to the restaurants of Gostoso
/images/hotels/4054207158b105f12d31d164c5e891bb7aec813c90fbf5.JPG
/images/hotels/5492713b5bd71fb7caffe39f292dc41d9151941e75aca4.JPG
/images/hotels/63579597a73ef63de0138c2083ed6a839fa0b5a64c2d55.JPG
/images/hotels/5213166dde011cd00d4c07be2f135acb6c18086aaf163.JPG
/images/hotels/419803e71161bfbfffe6fac148b462f68b6caed3138af7.JPG
General Hotel Overview
This is a very high standard accommodation for Gostoso and highly recommended if you are looking for a good standard of room in a quiet relaxing setting. This Italian owned hotel has great attention to detail and is professionally run with a lot of hotel management experience behind it. The property overlooks a beautiful flood plain set back a little from the beach, it is around a 10 minute walk to the windsurf and kitesurf beach. It is very close to the restaurants of Gostoso so a good location if you like to eat out.
Read More
Speak to an Expert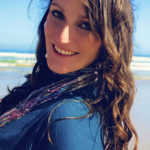 Got a question? Contact our travel experts for a detailed quote to match your holiday requirements. Phone, email, or live chat - or we can even call you back!
0044 (0) 1273 921 001
SEND AN ENQUIRY >