CASANA HOTEL IN
One week Full Board, FLT & Transfer

around

£ 3,845 p.p.

Prices are as a guide only, assuming UK flights (we offer worldwide departures), over low seasons. Please call for an immediate accurate quotation, or use our 'Quick Quote' tool for a better guide price based on your dates.
Why You'll Love Kitesurfing With Casana Hotel!
Luxurious facilities on the beach offering an unrivalled quality in this part of Brazil
Located right at the kitesurf spot with its own kite lounge
Amazing suite style accommodation
/ssp_director/albums/album-2497/lg/casana-hotel-prea-brazil.jpg
/ssp_director/albums/album-2497/lg/casana-prea-brazil.jpg
/ssp_director/albums/album-2497/lg/casana-prea.jpg
/ssp_director/albums/album-2497/lg/prea-beach-casana-hotel.jpg
/ssp_director/albums/album-2497/lg/prea-beach-casana.jpg
/ssp_director/albums/album-2497/lg/prea-beach.jpg
/ssp_director/albums/album-2497/lg/prea-casana-hotel-kitesurf.jpg
/ssp_director/albums/album-2497/lg/prea-casana-hotel.jpg
/ssp_director/albums/album-2497/lg/prea-casana.jpg
Casana Hotel Overview
Casana – your home on the beach. Where the great winds of Brazil's northeast coast meet white sands and exhilarating waters. Where undulating dunes and shimmering lagoons shelter precious wildlife. And you can choose to kitesurf, explore the enchanting fishing village or simply chill in your hammock. A luxurious, laidback retreat where you will be blown away by the wonders of nature. Every little detail at Casana is inspired by the owners' global travels, infused with an authentic taste of Brazil. A destination in its own right, this exclusive beach escape is a place to reconnect with nature. Relax in your airy, private bungalow, surrounded by soft sands and swaying palms. Sip a caipirinha overlooking the infinity pool or in the warming glow of the firepit. Then head outside to be enticed by adventures, always with the wind in your hair.

Accommodation
Suites
Four enchanting suites are set in their own thatched bungalows. Each provides 80m² of internal space and you can choose from a king-size or twin beds. Luxuriate in the spacious indoor/outdoor bathroom and enjoy lazy moments on your private oceanfront deck. Recline on the double sunbed or swing in a hammock and soak up the views.
Pool Suite
The Pool Suite is a spacious 80m² and comes with a king-size bed; the room can also accommodate up to two extra beds. Enjoy a generous indoor/outdoor bathroom and beautiful deck with your own private infinity pool looking out over the ocean. Make yourself comfortable in two hammocks and the stylish double sunbed.

Master Suite
Spread out in the expansive Master Suite, which comprises a chic 100m² interior with a king-size bed, lavish indoor/outdoor bathroom and a cool oceanfront deck equipped with sunbeds and hammocks.
Pool Master Suite
The finest suite blends abundant space with a private infinity pool. Make the 100m² interior your luxury home from home, enjoying a king-size bed and lavish indoor/outdoor bathroom complete with jacuzzi. The sleek, wooden oceanfront deck leads onto the shimmering pool. Relax in the gentle breeze, swaying in the two hammocks or catching the rays on the plush double sunbed.

Two-bedroom Master Suite
Designed for couples travelling with children, this ingenious arrangement gives you ample space to spread out. Enjoy two separate rooms, one 100m², the other 35m². The main room accommodates two adults with a king-size bed, generous indoor/outdoor bathroom complete with jacuzzi and an inviting ocean-facing deck with double sunbed and hammocks. The children's room, connected via the deck, includes twin beds and an indoor bathroom.

Bunk Bedroom

For children and teenagers, the stylish Bunk Bedroom accommodates six young people in comfortable single beds. A double indoor bathroom – literally with double of everything – and an additional outdoor shower ensures there are plentiful facilities for all. Best of all, the outside deck overlooks the inviting pool and the beckoning ocean beyond.

Dining
At the helm in the kitchen is acclaimed chef, Renato Figueiredo Machado, who learnt his craft under the celebrated restaurateur Alain Ducasse. Renato's career has taken him far and wide, starting with Reef Restaurant near Sydney, Australia, and the molecular Syzygy in Aspen, Colorado. Returning to his Brazilian homeland, he worked in Rio's Michelin-starred Oro and at Irajá Gastrô before moving, in 2015, to become Sous Chef at Belmond Hotel das Cataratas. Here, overlooking majestic Iguassu Falls, he produced specialities as inimitable as the surroundings. Adding aromatic fragrance to Chef Renato's dishes, as well as phenomenal cocktails, are the herbs nurtured in the organic garden. Wander past to admire the leafy display, such as coriander, parsley, oregano, rosemary, fennel and chilli, before settling down for a meal or a drink.
Lounge Pool Bar
Step into the Pool Bar Lounge and breathe a sigh of contentment. This beautiful space overlooking the mirror-perfect pool blends natural materials with sublime design. Order a bespoke Casana drink, expertly crafted from local ingredients, or choose from the full spectrum of classic cocktails and aperitifs. Take a sip, sit back and chill.

Kite Beach Bar
Between sessions on the water, return to the Kite Bar Lounge to refuel. This informal dining space serves nutritious snacks and drinks, as well as ice-cold beers for après-kite relaxation.

Facilities And Services
Kite lounge
The hotel has partnered with kitesurf experts Duotone to present the Kite Lounge. Equipment is updated annually and all instructors are IKO certified. The friendly team is on hand to assist at all times and have a small boat, so you needn't worry about a thing. Take advantage of the kitchen to enjoy an energy-boosting açai smoothie before heading out.
Gym
Stay in shape in the fully-equipped gym, which is geared towards functional training with CrossFit features and cardio workouts. Select your choice of music on the iPad provided, then soak up the stunning sea views as you work up a sweat.

Massage Room
To soothe tense muscles or to simply bliss out, book a treatment in the Massage Room. Choose your preferred therapy to target specific areas and tune in to the ambient music for a totally relaxing experience. The room is also ideal for romantic couples' massages.

Mirror Infinite Pool
The 1.3-metre-deep, black mirror infinity pool is mesmerising to look at as you gather in the bar for afternoon drinks – but it's also perfect for a cooling swim. Enjoy the ocean views as you clock up lengths next to the Lounge Bar and Restaurant.

Guest's Office
If work calls, there's no need to return to the real world. With the beautiful guest office you can simply extend your stay. The space is equipped with high-speed internet and everything you need to work remotely, host conference calls, stage meetings or give presentations. An ingenious television set pops up from the furniture, which is all designed in Casana's signature smart-meets-beautiful style. A coffee machine helps keep you perky, while catering is available from the restaurant. And when you need inspiration, just look out of the floor-to-ceiling windows and soak up the dazzling views.

Firepit
Be warmed by the glow of the cosy firepit in the heart of the beautiful garden. Gather with friends for a drink and a night under the stars as you listen to the waves rolling in.

Read More
MAKE AN ENQUIRY NOW
We'll get straight back to you
Speak to an Expert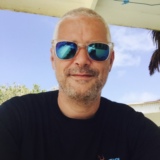 Got a question? Contact our travel experts for a detailed quote to match your holiday requirements. Phone, email, or live chat - or we can even call you back!
0044 (0) 1273 921 001
SEND AN ENQUIRY >