MERCURE ST MARTIN IN
One week , FLT & Transfer

around

£ 1,700 p.p.

Prices are as a guide only, assuming UK flights (we offer worldwide departures), over low seasons. Please call for an immediate accurate quotation, or use our 'Quick Quote' tool for a better guide price based on your dates.
Why you'll love Kite Surfing with Mercure St Martin!
A great location on the beach overlooking the lagoon
Lots of facilities on site including a childrens pool and spa
A water sports centre and tennis court on site
/images/hotels/70456518f93dcb0967c606449b76e3880f0d0683f37b9d.jpg
/images/hotels/941143ac3ec2a2fb4301d7ed28687f335c2ce5003eb76f.jpg
/images/hotels/248635b2b98d0986f015b0462e21b3e57a9fe6b08f48eb.jpg
/images/hotels/151298fb42b522f77f6f9ee512eafce85c7a5ba96c375f.jpg
/images/hotels/1066725c7f9aab51dee65ce28c17f542bc3d591470baeb.jpg
/images/hotels/547172e7818bcf04c0a92f602b51adb6b66288c7f377f.jpg
/images/hotels/9545532f7f987ac117c1dffd8df13747ac69849c946a3d.jpg
/images/hotels/5586088dd25ade63671cc4d021fdeefe21f83055828376.jpg
/images/hotels/790528ed307bc13d1ab99106aebca10d5711b2f2dd131a.jpg
/images/hotels/90121099aec1902f11a9f87e7f31a0d66f8d17b3526c72.jpg
/images/hotels/68789511ca70173c88f92f2a3b48b181eaa5a5ece4d0df.jpg
/images/hotels/762473e79521a736690eec70b9cbecf65b2097d511c1cc.jpg
/images/hotels/51934052c04db057d2f1a3af3ee7446152b7ef75b6e8f9.jpg
/images/hotels/128659e6635b745bf0c8610652d31e20b02778b8c860bf.jpg
/images/hotels/603525753b6334aa98dbcaa7a6c34417bdc19cab5d7823.jpg
/images/hotels/5120120ecfb6ba82c20c73fefbd92e5d4bb13a43706441.jpg
/images/hotels/596968056c3ffefd5d94ccd78821b4ec471d1272fc48c0.jpg
Mercure St Martin Overview
On the west coast of the island, ideally situated between the French capital, Marigot, and Juliana international airport, the Mercure Hotel St Martin & Marina opens onto a fine sandy beach with shade from palm trees and facing the lagoon. The hotel has 169 rooms, a restaurant bar, an infinity pool, children's pool, spa, fitness room and meeting rooms. There is also a water sports center and tennis court on site.
The Room At Mercure St Martin
The Deluxe Rooms, Deluxe Jr. Suites and Deluxe Duplexes are modern, sleek, and very comfortable. The new furnishings and décor is vibrant yet serene, colorful yet calming. The completely new ensuite bathrooms feature contemporary finishes and fittings. The balconies have new glass barriers to allow uninterrupted views of the lovely lagoon and gardens. The king beds, flat screen TV, linens, towels, lighting, ACs, mini fridge... everything is new! The Deluxe accommodations offer island views towards the road and Nettle Bay or the lagoon.
Read More
MAKE AN ENQUIRY NOW
We'll get straight back to you
Speak to an Expert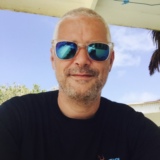 Got a question? Contact our travel experts for a detailed quote to match your holiday requirements. Phone, email, or live chat - or we can even call you back!
0044 (0) 1273 921 001
SEND AN ENQUIRY >