SANDS AT NOMAD IN
One week Breakfast, FLT & Transfer

around

£ 1,495 p.p.

Prices are as a guide only, assuming UK flights (we offer worldwide departures), over low seasons. Please call for an immediate accurate quotation, or use our 'Quick Quote' tool for a better guide price based on your dates.
Why You'll Love Kitesurfing With Sands At Nomad!
A beautiful boutique hotel with award-winning facilities and a great watersports centre
A prime location nestled beside 26 acres of pristine coastal forest directly on Diani beach
A range of villa style accommodation or hotel rooms with great options for families
/ssp_director/albums/album-2584/lg/The-Sands-at-Nomad-Ocean-View-Superior.jpg
/ssp_director/albums/album-2584/lg/kenya-sands-at-nomad-accommodation.jpg
/ssp_director/albums/album-2584/lg/kenya-sands-at-nomad-hotel.jpg
/ssp_director/albums/album-2584/lg/kenya-sands-at-nomad.jpg
/ssp_director/albums/album-2584/lg/nomad-beach-bar-kenya.jpg
/ssp_director/albums/album-2584/lg/nomad-hotel-kenya.jpg
/ssp_director/albums/album-2584/lg/nomad-sands-hotel-kenya.jpg
/ssp_director/albums/album-2584/lg/sands-at-nomad-diani-kenya.jpg
/ssp_director/albums/album-2584/lg/sands-at-nomad-hotel-kenya.jpg
/ssp_director/albums/album-2584/lg/sands-at-nomad-kenya.jpg
/ssp_director/albums/album-2584/lg/sands-at-nomad.jpg
/ssp_director/albums/album-2584/lg/sands-nomad-hotel-kenya.jpg
/ssp_director/albums/album-2584/lg/wine_cellar-sands-at-nomad.jpg
Overview
Situated on the south coast of Kenya on Diani Beach Road, on the edge of the coastal forest, this beach hotel stands in luxurious green lawns fringed by the white sand on the southern end of Diani Beach. Guests will find shops in Diani, just 4 km from the hotel, while the centre of Ukunda is approximately 10 km away. The Sands at Nomad is the perfect destination to enjoy the ultimate beach holiday on Kenya's East Coast. The award-winning resort is the perfect base for those wanting to make the most of fantastic diving and watersports opportunities or to combine a tropical beach holiday with a fantastic Kenyan safari for the ultimate African vacation.
Rooms
In keeping with the world-class style and innovative panache of the hotel's conception, the accommodation comprises an individualistic selection of 10 comfortable rooms, including exclusive beach cottages and luxurious suites, many with private jacuzzis, panoramic terraces and spacious sitting rooms. All the rooms are individually interior designed and furnished with an inspired combination of Swahili objects d'art furniture and the finest mahogany woodwork.
BEACH COTTAGE SUPERIOR SUITE - A honeymooner's delight dripping in opulence, this most indulgent suite is nestled between two ancient Baobab trees. A sculptured pond rests against a sweeping circular staircase while a private garden, exclusive to residents of the Beach Cottage Superior Suite, offers a unique outdoor bathroom experience with a Jacuzzi. Relaxing sunbeds provide a perfect place to sit back and enjoy gorgeous ocean views. The villa has a loft-style living and sleeping area, furnished with antique Swahili furniture, and a bathroom with a separate toilet. An elegant staircase leads to a gallery.

BEACH COTTAGES - Perfectly positioned on a private beachfront lawn, the palm thatch ('makuti') roofs of the traditional Beach Cottages wrap around the edges of each veranda, offering complete peace and seclusion for a romantic stay.

NOMAD SUPERIOR SUITE - The magnificent first floor suite (app. 140 sqm) is located within the Main Building. The Nomad Superior Suite's prize feature is a luxurious, very private bathroom with a Jacuzzi. There is also an expansive veranda from which guests can enjoy unbridled views of the beach over the picturesque swimming pool. The spacious Nomad Superior Suite can be booked together with an adjacent double room, making it ideal for families with young children.

FAMILY BEACH COTTAGE - The newest addition to the The Sands at Nomad, the Family Beach Cottage enjoys a prime position on a private lawn overlooking the sea – perfect for watching little ones embrace the timeless childhood classics of crab hunting and sandcastle building. Consisting of 2 bedrooms and 2 bathrooms, the new cottage has been purposely built for families.

COLOBUS SUITE - Located on the first floor overlooking the stunning galana stone swimming pool, the Colobus Suite "Mbega" (app 80 sqm) offers unique views of the Nomad forest. The forest is a haven for bird life and a popular haunt of the resident Colobus monkeys, which can often be seen relaxing and playing in the trees. A private terrace boasts panoramic views of the pool and white sandy beach through swaying palm trees. The Colobus Suite is situated in the Main Building.

OCEAN VIEW SUPERIOR SUITE - Indulge in the opulent features of the Superior Suite, sprawled across the first floor and set only twenty meters away from the white sandy shores of Diani Beach. The suite boasts a large shower and luxury bathtub, outdoor Jacuzzi, spacious rooms furnished with antique Swahili beds and breathtaking sea views.
OCEAN VIEW SUITE - The luxury Ocean View Suite boasts sweeping views of Kenya's stunning Diani Beach. Offering a luxurious living space with spacious private verandas, these rooms are ideal for a couple looking for the ultimate beach escape. The suite has its own sunbeds in the private garden on the seafront.
OCEAN VIEW FAMILY SUITE - The Ocean View Family Suite is located on the ground floor, just 30 metres from the white sandy shores of Diani Beach. As close as you can get to the waterfront without going for a swim, this suite features two bedrooms, a spacious living room and two bathrooms, one with a bath and one with a shower. There is also a sweeping private veranda offering glorious sea views. The suite has its own sunbeds in the private garden on the seafront.

SEA BREEZE ROOMS
Bathed in vivid ocean blues with Lamu ceilings and situated just a few short steps from the beach, the Sea Breeze rooms are an oasis of calm and tranquillity with a soft sea breeze twirling through the air. With a traditional vibe, the Sea Breeze rooms face the ocean. Without a direct view of the sea, they provide a charming coastal feel. Each room has its own private balcony, allowing you to enjoy the cooling ocean breeze of an evening.

Book your Sea Breeze room now and enjoy a taste of coastal living.

Dining
The Sands at Nomad offers guests a first-class dining experience with a choice of two superb a la carte restaurants, serving a selection of dishes from around the world. Indulging in delicious, healthy food is an integral part of The Sands' experience. In keeping with this Thinking Green philosophy, food is expertly prepared in the kitchens by Chef Andrea and his team using locally sourced ingredients. Fruit, vegetables, herbs, spices and eggs are harvested on the Nomad organic farm, which uses the guiding principles of permaculture farming. Fish is freshly caught by local fishermen. Seafood measuring boards are used to support sustainable fishing and to ensure that undersized seafood is returned to the sea.
RIVA'S BAR AND RESTAURANT - Located next to the swimming pool and surrounded by a canopy of trees on the edge of the Nomad forest, Riva's is exclusive to hotel residents and perfect for light lunches, poolside snacks and delicious cocktails. The area transforms into a cosy night-time ambience dotted with fairy lights for an intimate, leisurely dinner.
NOMAD BEACH BAR - Renowned as the best spot on Diani Beach, the Nomad Beach Bar and Restaurant boasts sweeping views of Kenya's dazzling Indian Ocean. Guests can opt for relaxed experience on the terrace or dine in style in the restaurant. The breakfast buffet opens at 7.30am, serving locally grown fruits, cereals, homemade pastries, breads, hams, cheeses, fresh fruit juices and Kenyan tea and coffee. A full breakfast menu is also available.

PRIVATE DINNER - Enjoy unique and intimate dining experiences specially crafted for you. As a holiday highlight, birthday celebration or romantic treat, private dining offers a fantastic culinary experience to add to your stay. Whether you want to enjoy a private wine tasting experience with a specially crafted menu to perfectly complement the cellar or a romantic picnic on a deserted sandbank, the team are happy to go that extra mile to make your private dining occasion perfect.

Facilities And Activities
This beach hotel offers guests a range of facilities, including 24-hour reception and check-out services, pool, currency exchange facilities, a bar, WLAN Internet access, room and laundry services and a car park.
The 'ForestBreeze' centre offers Professional Massages and Facials, Pedicure and Manicure, Exotic Body Scrubs and personalised Natural treatments, plus a broad range of Beauty treatments. The guest relations desk can arrange exclusive marine safaris, visits to the nearby Shimba Hills National Park, cultural and botanical tours or visits to some of Kenya's famous up-country National Parks.
The hotel enjoys immediate access to Diving the Crab, a world-class renowned PADI 5 STAR CENTER and SSI PLATINUM which offers dive courses, wreck explorations and whale shark spotting.
Other water sports such as kite and windsurfing, kayaks, pedalos and deep-sea fishing are available in the hotel.
A selection of hand-made luxury motorboats and cabin cruisers are available for private marine safaris, exclusive beach BBQ's and Indian Ocean excursions.
Read More
MAKE AN ENQUIRY NOW
We'll get straight back to you
Speak to an Expert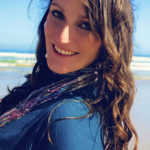 Got a question? Contact our travel experts for a detailed quote to match your holiday requirements. Phone, email, or live chat - or we can even call you back!
0044 (0) 1273 921 001
SEND AN ENQUIRY >