OUTRIGGER MAURITIUS RESORT AND SPA IN
One week Half Board, FLT & Transfer

around

£ 1,390 p.p.

was £ 2,200

Prices are as a guide only, assuming UK flights (we offer worldwide departures), over low seasons. Please call for an immediate accurate quotation, or use our 'Quick Quote' tool for a better guide price based on your dates.
40% off PLUS extras at the Outrigger, Mauritius
Travel between 01 Jul 2019 to 31 Oct 2020
Special Offer!
Up to 40% off your Mauritius holiday with the Outrigger Resort PLUS added extras for you to enjoy during your stay.
Book your holiday to the family-friendly Outrigger Resort in Mauritius and get up to 40% off your stay PLUS enjoy one complimentary lunch per person per stay at Mercado Restaurant PLUS enjoy discounts on pre-booked kitesurf lessons with Kiteglobing.
Why you'll love Kite Surfing with Outrigger Mauritius Resort And Spa!
Amazing food and value for money
Superb beach front 2 bedroom family rooms
The ideal spot for kitesurfers especially with families
/images/hotels/313151d4a96706c8e4775830af3d430a16568ccda2017f.jpg
/images/hotels/4363259391673c46a684a6e18e8854e99104f9b700c3cf.jpg
/images/hotels/374612bcb221146b4f582bc04e36787ffc981bab8df2d7.jpg
/images/hotels/689814e529c93716d3be9fac82941df774827ff98e4a11.jpg
/images/hotels/605445e5a7baab9d96e1acb31d5b24aa4f92b27e3a8e00.jpg
/images/hotels/71707615b353c108494590ca4345fa4d8cc611d091c546.jpg
/images/hotels/3235036aa0ca1c8dcc0bc38512644ee5a851af78bc7e97.jpg
/images/hotels/54545855b4a9ac5b82634854396804fe8bf1009ee3f05f.jpg
/images/hotels/3686406aa0ca1c8dcc0bc38512644ee5a851af78bc7e97.jpg
/images/hotels/1803750eb2c82bbd407aede064e7e7da1d05af7bf51891.jpg
/images/hotels/715241824ac757a3b932735ae39458551982da9a994d9a.jpg
/images/hotels/49397239f515e28b5d1f07a2376706d147fe838546873a.jpg
/images/hotels/574852e1794fa07958191bb4c5831e296507d978db1306.jpg
/images/hotels/27897129308b10b8417352beb45910b7a6b0189ffbf8a4.jpg
/images/hotels/18291142f7046170b93ab016a09d653032f28ee8a18738.jpg
/images/hotels/4145258db73736bafc1e64cc6b8be01238e56b2c51cbc4.jpg
/images/hotels/594708472efed3b0789d216046e78856fcc980445b05b7.jpg
Accommodations Of Outrigger Mauritius Resort & Spa
Deluxe

Seaview

:
63 Square
metres
rooms in front of the Indian Ocean with a king or 2 twin beds.
Deluxe Family

Seaview

:
74 Square
metres
rooms, perfect for family with a king or 2 twin beds for parents and bunk beds or rollout beds for children.
Beachfront Club :
63 Square
metres
rooms with a king or 2 twin beds offering an access to The Club Lounge of the resort where you can enjoy a club pool with view on the Indian Ocean.
Beachfront Junior Suite : 74 Square metres rooms with a king or 2 twin beds. These rooms involved an access to The Club Lounge.
Beachfront Senior Suite : 130 Square metres with a king or 2 twin beds. Beachfront Senior Suite have a separate living area with private plunge pool. These rooms involved an access to The Club Lounge.
Beachfront Villa : 675 Square metres with 2 kings bed and bunk beds or rollout bed. The villa has separate rooms for children and parents and a dinning room. Access to The Club Lounge is included, and a 24 hour butler service is available on request.
Room facilities :
•
Balcony with deck chairs
•
Card key access to guest room
•
Coffee maker with coffee and tea
•
Direct dial telephone with voice mail
•
Refrigerator and minibar
•
Satellite LCD TV with CD/DVD player
•
Video games set up on request
The Dining At Outrigger Mauritius Resort & Spa
Edge Water : This beach bar and restaurant overlooks the oceanfront swimming pool with a view of the Indian Ocean offering local classics. By day, you can choose between sandwiches, salads, burgers, pizzas, noodles, curries, stir-fries and home-made ice creams. By night, select from fresh fish, shellfish, meat, or poultry and have it charcoal grilled, steamed, pan seared or wok fried and served with seasonal salad greens and side dishes.
Lunch (beach, pool and restaurant): 11:30 am - 3:30 pm
Dinner (restaurant only): 7 pm - 10:30 pm
Mercado: International food market dining concept that encourages guests to interact with chefs at the exhibition kitchens. Every dining experience is a culinary journey. The restaurant's French Bakery offers freshly baked breads and pastries for breakfast. The bakery reopens in the afternoon for tea, coffee and a selection of delicacies.
Bar Bleu: A paradise for the cocktail connoisseur. Discover a peaceful sanctuary by day and party palace by night: chill-out music, wide selection of signature cocktails, tapas and pinchos with a Mauritian twist.
The Plantation Club: With a French Colonial decor enjoy a contemporary Mauritian cuisine, innovative preparations influenced by the island's Indian, Chinese, French and European heritage. Fresh produce and seafood is sourced locally.
The Club: Exclusive lounge service for guests staying in Beachfront Club, Beachfront Junior Suite, Beachfront Deluxe Suite, and Beachfront Villa accommodations.
Activities At Outrigger Mauritius Resort & Spa
• Business center
• Sports activities: tennis court, volleyball, table tennis, Bocci Ball, snorkeling, kayaking, windsurfing, glass-bottom boat, paddle boat, mini sail
• Concierge
• Fitness centre
• Hospitality room
• Laundry/dry cleaning valet
• Luggage storage
• Meeting rooms and catering services
• Paid activities: mountain biking, 18-hole golf, scuba, water skiing, kite surfing
• Room service
• Sundries store
• Swimming pools
Added Value
Guests who book Suites and Villa have exclusive access to private lounge services every day from 10:00 to 18:00.
The Plantation Club offers dedicated service to its members with a private pool, outdoor bar, and lounge area
nestled away in a private tropical garden overlooking Mauritius's sugar cane fields and mountains.
Member benefits:
Plantation Club Breakfast served with sparkling wine.
All-day hot beverages, soft drinks, juices, tea, and non-alcoholic cocktails.
Snacks throughout the day, afternoon tea and canapés with happy hour from 17:00 to 18:00.
Refreshments
Traditional afternoon tea from 15:00 to 16:00, is served with selected pastries.
Choose between a unique selection of loose tea from Tea Palace or a special coffee menu.
Members also enjoy a daily cocktail hour from 17:00 to 18:00 with the following offerings:
Selection of wine by the glass
A selection of beers
Signature cocktails
All beverages are served with hot and cold canapés. In the evening, the Plantation Club transforms into a fine dining restaurant.
Read More
MAKE AN ENQUIRY NOW
We'll get straight back to you
Speak to an Expert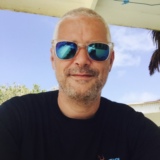 Got a question? Contact our travel experts for a detailed quote to match your holiday requirements. Phone, email, or live chat - or we can even call you back!
0044 (0) 1273 921 001
SEND AN ENQUIRY >