SALT OF PALMAR IN
One week Half Board, FLT & Transfer

around

$ 1,700 p.p.

Prices are as a guide only, assuming UK flights (we offer worldwide departures), over low seasons. Please call for an immediate accurate quotation, or use our 'Quick Quote' tool for a better guide price based on your dates.
Up to 40% off new hotel in Mauritius
Travel between 01 Mar 2021 to 21 Dec 2021
Special Offer!
Book your stay at the brand new SALT of Palmar in Mauritius and get up to 40% your stay.
Why You'll Love Kitesurfing With Salt Of Palmar!
A unique beach hotel focusing on healthy living and connection with locals
Indulge in delicious, healthy vegetarian cuisine with ingredients from the hotel's own farm
Enjoy local experiences with the community through a range of fun activities
/ssp_director/albums/album-2426/lg/salt-palmar.jpg
/ssp_director/albums/album-2426/lg/mauritius-salt-palmar.jpg
/ssp_director/albums/album-2426/lg/mauritius-belle-mare-salt-of-palmar-resort.jpg
/ssp_director/albums/album-2426/lg/mauritius-belle-mare-salt-of-palmar.jpg
/ssp_director/albums/album-2426/lg/mauritius-belle-mare-salt-palmar.jpg
/ssp_director/albums/album-2426/lg/mauritius-salt-of-palmar-belle-mare.jpg
/ssp_director/albums/album-2426/lg/mauritius-salt-of-palmar-hotel.jpg
/ssp_director/albums/album-2426/lg/mauritius-salt-of-palmar-resort.jpg
/ssp_director/albums/album-2426/lg/mauritius-salt-of-palmar.jpg
/ssp_director/albums/album-2426/lg/belle-mare-salt-of-palmar-hotel.jpg
/ssp_director/albums/album-2426/lg/salt-palmar-mauritius.jpg
/ssp_director/albums/album-2426/lg/mauritius-belle-mare-salt-of-palmar-hotel.jpg
Overview Of Salt Of Palmar
Mauritius is ripe for exploration, drenched in history, and bursting with humbling heritage and modern culture. And this property shows you the real Mauritius. Locals designed, built, and furnished the property and locals manage and run the hotel. They also make the food and the music. It's a vibrant, joyful place designed by an artist who believes that colour = happiness. Inspired by the island's upbeat vibe, SALT of Palmar pops with energy against a mellow natural backdrop.
The hotel is located right on the beach, but this 59-room boutique hotel does things differently. The farm supplies the restaurant, making food to travel for. There's a salt room in the spa, and the chance to restore your equilibrium throughout. There are no buffets, fixed TV screens, or single-use plastics. Just everything you need. Or didn't know you did.
Accommodation
Each of the rooms is kitted out with only the finest of things. A handmade, king size Carpe Diem bed, developed with physios, so you get the best sleep. 100% organic cotton bedding. A rain shower. A yoga mat and block. A Roberts radio. And all-natural locally produced toiletries. Different vibes but the same SALT soul and all for unwinding and recharging.
Bang on Beach
This is the beach life. Open your doors onto pristine sand. Be lulled into a perfect night's sleep by gently lapping waves.

Poolside
You're just seconds from the pool. It's a daily blessing. Grab a cooling midday dip or settle in for a serious lounger session.

Garden View
Gaze over a tranquil, verdant landscape to the turquoise lagoon. Listen to the Filao trees as they sway in the breeze.

Best on Beach
Generously accommodating. This beachside room can sleep three.

Pool Plus
Dive in. Here's your plentiful poolside room, big enough for additional beds.

Bars & Restaurants
Food is the heart and soul of any place. And more than any other part of the SALT of Palmar experience, the restaurant tells you what the place is all about – the flavours of Mauritius.

SALT Bakery
Fresh is the word at the bakery. Tempting bread and pastries, always straight from the oven. Local barista, serving freshly home-roasted coffee 24 hours a day, 7 days a week. The SALT bakery is a contemporary café and bakery perfect for gathering, socialising and enjoying a delectable selection of homemade pastries, in a casual and comfortable setting.

The Restaurant
Bye-bye buffet. This is fresh, local, and tasty. The team know our farmers, fishermen, and growers by name. But, here, the ingredients are the stars. The herb wall and a vegetable cellar show off the bounty. In the kitchen, the chefs look to simple, ancient cooking methods. The wok, the tandoor oven and the charcoal grill are the trinity, and anything and everything is smoked to release and enhance flavour. The team marinate our food for hours and slow-cook over wood overnight. For the dishes, Mediterranean, Middle Eastern, and Mauritian flavours all play a part, but you won't be pinned down by fixed menus. The chefs are free to create. And you are free to join in the kitchen anytime.

The Bars
On the roof. On the beach. And by the pool. Life doesn't get more easy-going than this. Relaxing. Meeting people. Sharing stories. Sprawled on a beanbag. With the music, the drinks, and the ocean views, all three of the bars are the place to be.


Facilities And Activities
The Mauritian great outdoors is greater than most outdoors and at SALT of Palmar you won't take it for granted. Sunrise run club and Sunset swim club say it all. Bike and hike, if you like. Take a Sega dance or yoga class. It's all about moving and being in the fresh, open air, increasing focus and decreasing stress. Head to the nearby forest. Shinrin-yoku – just being in a forest – is medicine. Or take it further. A fleet of convertible cars are available for hire. Independent exploration of the island's open roads is yours. Take one of the SIM cards and follow the map using an app or guidebook. Or if you're feeling fit, bicycles are available for you to borrow. Several neighbouring villages, temples, Flacq market, and the farm are all bikeable.
Free use of the following is also available: Individual or double kayaks, glass bottom boat, snorkelling with equipment, dinghy sailing, pedal boating.
On-site is a mini boutique for gifts and souvenirs, as is a spa facility for your ease of access after a long, physical day on the water.
Every day is learning day at SALT of Palmar. You can share one of your skills with a local, learn a new one from a local, or both. It's all horizon broadening. It's taking home more than a tan. And it connects you at a deep level to the people who make places what they are. Teach whatever you can teach. The team will find the local with your skill on their must-learn list. And learn a local skill. Pottery with Janine at her Pamplemousses studio, the art of early morning fishing with Kishor, or basket weaving with Mrs Bulleeram in Brisée Verdière are all available. SALT has friends doing incredible things all over the island and people are amazing. Learning is part of life at the hotel too. Let the chef teach you how to prepare fish vindaye and chicken curry. It'll stir your cooking up. Master the maravanne rattle and moutia drum. It's an interactive percussion discussion. Get out into the SALT farm and see how locals grow, maintain, and harvest the sustainable way. You'll get to know nature all over again.

Local authors set the tone for the library. They pack it full of the best Mauritius-related literature. Books documenting the incredible story of the island's heritage. Books celebrating food, music, craft, culture, and nature. Photography books. Illustrated books. Fiction, fact, fantasy, and folklore. The library will have it – your perfect holiday read.

Holiday time. It's a good time to focus on you being soothed, hydrated, detoxified, and energised. That's why the team created SALT Equilibrium. It's a concept, but it's not lofty (or compulsory). It's simple. And salt – humble salt – plays a big part in it. In the spa, different salts bring different benefits. And it's an island first, the room made of salt. In its warm crystal glow, you breathe deeply while salt vapour boosts your respiratory system, skin, immunity, and energy levels. It's entirely natural and very ancient. Stress is reduced. So are bacteria, muscular tension, and inflammation. It's called halotherapy. Equilibrium is also about embracing nature and eating raw, plant-based food. You'll be balanced in no time.

The pesticide-free farm is the source of ingredients. Here fruit and vegetables are grown without using soil. Instead, it is all hydroponic. The plants absorb nutrients faster that way. It's clean, effective, sustainable, and incredible. In one of the greenhouses, the rustic, vegetarian restaurant connects you to the agricultural context. You're seeing what you're eating at all stages of its life. And the farm workshops share the secrets of making delicious plant-based dishes. And beautiful green juices. Wellness talks and yoga tuition go hand-in-hand with it. You'll be thinking, moving, and eating purer than pure.

Speak to an Expert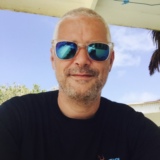 Got a question? Contact our travel experts for a detailed quote to match your holiday requirements. Phone, email, or live chat - or we can even call you back!
0044 (0) 1273 921 001
SEND AN ENQUIRY >