LE DOGE HOTEL AND SPA IN
One week , FLT & Transfer

around

£ 1,300 p.p.

Prices are as a guide only, assuming UK flights (we offer worldwide departures), over low seasons. Please call for an immediate accurate quotation, or use our 'Quick Quote' tool for a better guide price based on your dates.
/images/hotels/996875979348669aa2effecd17ebc7f87cdac1c62c16de.jpg
/images/hotels/6075793fb853c1b53bf757921451edf4ea9c55d12d3a0e.jpg
/images/hotels/5708525e480b19f095556a663cb98447758662a3a13afe.jpg
/images/hotels/731074004e4d603a2f2dd2b734884debe087878beba535.jpg
/images/hotels/48608865085380c9a3c852b19eea2d2699d448a55b810c.jpg
/images/hotels/8529869959b38294eb8f3abc6e88638d9c282df960cfea.jpg
/images/hotels/66201736a6c44e3a6b3a9c78f77ce46a187c73014f585d.jpg
/images/hotels/1078895c83ef7ef8a38ccd82e2fc9ca6c30134c62ebacc.jpg
/images/hotels/9690813604852a2256fa817470a9105561471396a87019.jpg
Overview Of Le Doge Hotel And Spa
Le Doge Hotel and Spa is located in the heart of Casablanca, in the Art Deco district of the city. It's a old private mansion built in the Thirties and renovated with the care to preserve all its authenticity and safeguard its architecture and showpieces.
Accommodation At Le Doge Hotel And Spa
All rooms and suites in Le
Doge
are inspired by an artist of the Art Deco period.
Sensation Rooms:
Josephine Baker, Fritz Lang and
Mackintoch
.
Passion Suites:
Mallet Stevens, Coco Chanel, Charlie Chaplin,
Lartigue
, Colette,
Majorelle
, Tamara De
Lempicka
, Scott Fitzgerald,
Moulay
Ahmed
Loukili
and Man Ray.
Charm Suites:
Jean
Cocteau
, Ernest Hemingway and
Sacha
Guitry
.
Amenities:
Queen or King size bed
Air-conditioning

Minibar

Tv

Wifi

Safe
Phone

Nespresso

machine
Dining At Le Doge Hotel And Spa
Le

Veyre

Restaurant:
A gastronomic French cuisine mixed with some Moroccan accents.
Le

Bel

:
Bar, library and living room.
Spa At Le Doge Hotel And Spa
It offers a full fitness centre with advanced equipment, steam room and elegant oriental, a large Jacuzzi, a sauna and a treatment room.
Read More
MAKE AN ENQUIRY NOW
We'll get straight back to you
Speak to an Expert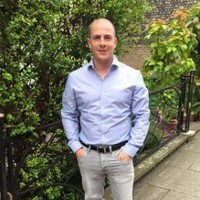 Got a question? Contact our travel experts for a detailed quote to match your holiday requirements. Phone, email, or live chat - or we can even call you back!
0044 (0) 1273 921 001
SEND AN ENQUIRY >