LA TOUR D'EOLE IN
One week Full Board, FLT & Transfer

around

£ 1,200 p.p.

Prices are as a guide only, assuming UK flights (we offer worldwide departures), over low seasons. Please call for an immediate accurate quotation, or use our 'Quick Quote' tool for a better guide price based on your dates.
Why You'll Love Kitesurfing With La Tour D'eole!
A beautiful eco lodge with simple, yet stunning, private bungalows and a nice swimming pool.
A superb flat water kitesurf 'pool' at high tides, in a beautiful natural surrounding.
A gorgeous restaurant area serving delicious local cuisine. Amazing food!
/ssp_director/albums/album-2314/lg/dakhla-la-tour-deole.jpg
/ssp_director/albums/album-2314/lg/bar_dakhla.jpg
/ssp_director/albums/album-2314/lg/kitesurf-dakhla.jpg
/ssp_director/albums/album-2314/lg/bungalow_dakhla.jpg
/ssp_director/albums/album-2314/lg/dakhla_kitesurf.jpg
/ssp_director/albums/album-2314/lg/dakhla-accommodation.jpg
/ssp_director/albums/album-2314/lg/terrasse_restaurant-dakhla.jpg
/ssp_director/albums/album-2314/lg/dakhla-beach_bar.jpg
/ssp_director/albums/album-2314/lg/restaurant_dakhla.jpg
/ssp_director/albums/album-2314/lg/dakhla-pool.jpg
/ssp_director/albums/album-2314/lg/dakhla-morocco-la-tour-deole.jpg
/ssp_director/albums/album-2314/lg/la-tour-deole-dakhla-morocco.jpg
/ssp_director/albums/album-2314/lg/la-tour-deole-dakhla.jpg
/ssp_director/albums/album-2314/lg/la-tour-deole-morocco.jpg
Overview
Welcome to the Dakhla lagoon, a magical interlude between ocean and desert, where the wind, waves and the sun play together in harmony. This is where La Tour d'Eole welcomes you, a haven of peace designed to recharge your batteries, a window that opens onto an exceptional environment. This property sits on the Eastern Side of the Lagoon approx 60 minutes from Dakhla Airport and is currently the quietest spot to kite on the lagoon with accommodation onsite.
From your room to the restaurant terrace, get the best view of nature's amazing spectacle. Built from sustainable materials, with complete respect for the local environment, La Tour d'Eole is a perfect blend of comfort, charm and responsible commitment that results in an authentic and unforgettable experience for travellers.
Through the use of solar panels, intelligent wastewater treatment and locavore cuisine, La Tour d'Eole respects and celebrates its environment, and invites you to participate.
Accommodation
Nestled in the dunes surrounding the Dakhla lagoon, La Tour d'Eole offers you 21 private bungalows shielded from the wind. With their stylish and sustainable design, the bedrooms are dreamed up to bring you intimacy and optimal relaxation.
Fully fitted out in Douglas pine, which blends in with the ochre landscape, La Tour d'Eole appears like a mirage. Here, the building is not an eyesore on the surrounding natural setting, but instead it complements it. In the bedroom area of your ecolodge, each piece of furniture is unique. In fact, La Tour d'Eole has forged intimate relationships with local craftspeople so that the work of the region's carpenters and sculptors can grace the establishment with wonderful furniture fashioned by their own hands. This hotel offers pride and consistency in their harmonious approach to the local environment.
Spacious, they all boast a terrace with lagoon views, ideal for admiring the unique and soothing landscape.
Restaurants And Bars
The restaurant of La Tour D'Eole offers a calm and gentle setting with sixty seats. Indulge in a moment of culinary pleasure in the indoor dining room or out on the terrace overlooking the ocean. On one side, enjoy the coastal views, the dance of the kitesurfers on the lagoon. On the other side, admire the patio featuring both plants and mineral structures. This dual-aspect layout provides a feeling of openness and is bathed in natural light. Settle comfortably on the large terrace for lunch in the shade of the wooden pergola overlooking the spectacle of nature. Offering healthy, delicious and authentic cuisine is the priority of the restaurant at La Tour d'Eole.
Dakhla has an abundance of good products, such as top-quality fish, oysters, lobsters and products from small organic farms. The chef's mission is to carefully select products and bring out the very best in them. At lunch and dinner, enjoy fresh and healthy cuisine that is refined and always flavoursome. With refreshing gourmet cuisine, the restaurant at La Tour d'Eole showcases the best local products and colourful and delicious Moroccan culinary traditions.
Adjacent to the restaurant, the La Tour d'Eole bar is open every day and welcomes you to a relaxing moment with a drink in its outdoor lounge with large sofas under the pergola. Discover an extensive menu featuring Eole signature cocktails with or without alcohol, a broad range of whiskey and rum, as well as wine, champagne and gin. For mojito lovers, the bar offers you no fewer than 8 versions of this cocktail.
Adjacent to the Ocean Academy, discover a Beach Bar for winding down after a kitesurfing session, located opposite the beautiful white-sand beach. As for drinks, the Beach Bar menu is the same as the bar menu in the restaurant.
Facilities And Activities
La Tour D'Eole was designed for everyone to reconnect with nature, and benefit from a relaxing stay in a unique, idyllic setting. Recharge your batteries with healthy, positive energy, reset your system and find serenity. Discover the hotel's wellness spaces, designed to make you feel great. A massage room is available for relaxing, regenerating and revitalizing treatments while the yoga room has sweeping views of the lagoon. Various sessions are offered daily. The morning sessions are for toning and strengthening, while the late afternoon sessions will allow you to recover from a day of sport.
Sheltered from the wind, set slightly away from the action, discover a sunbathing area with loungers and a large swimming pool for soaking up the sun and the superb views of the lagoon.
Because relaxing and taking care of your body is also about looking good, the wellness professionals offer manicure and pedicure services on request.
You can also discover the White Dune with the excursion team. When you arrive by 4x4 to the site, you will trek around a majestic white sand dune overlooking the lagoon. You will then head to the Asnaa springs for a massage in hot, sulphur-rich waters. Thanks to its exceptional location in one of the best spots for water sports in the lagoon, La Tour d'Eole offers sporting excursions to suit all levels.
Speak to an Expert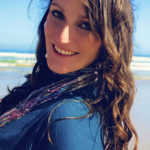 Got a question? Contact our travel experts for a detailed quote to match your holiday requirements. Phone, email, or live chat - or we can even call you back!
0044 (0) 1273 921 001
SEND AN ENQUIRY >