OCEAN VAGABOND IN
One week Full Board, FLT & Transfer

around

£ 740 p.p.

was £ 840

Prices are as a guide only, assuming UK flights (we offer worldwide departures), over low seasons. Please call for an immediate accurate quotation, or use our 'Quick Quote' tool for a better guide price based on your dates.
FREE night at Ocean Vagabond in Dakhla!
Travel between 06 Jan 2020 to 31 Jan 2020
Special Offer!
Stay for 7 nights and only pay for 6!
Book your stay at Ocean Vagabond and get a free night when you book 7 nights. Free for children under 4 years and get 30% discount for children under 12!
Why You'll Love Kitesurfing With Ocean Vagabond!
Bungalows located right on the water's edge
A great restaurant, bar and water sports centre on site
Amazing eco friendly solutions, adapting perfectly to the surrounding nature
/ssp_director/albums/album-2520/lg/Morocco-Ocean_Vagabond.jpg
/ssp_director/albums/album-2520/lg/Morocco_Hotel_Ocean_Vagabond.jpg
/ssp_director/albums/album-2520/lg/Morocco_Ocean_Vagabond-Dakhla.jpg
/ssp_director/albums/album-2520/lg/Morocco_Ocean_Vagabond.jpg
/ssp_director/albums/album-2520/lg/Ocean_Vagabond.jpg
/ssp_director/albums/album-2520/lg/Ocean_Vagabond_Dakhla.jpg
/ssp_director/albums/album-2520/lg/hotel-sahara-lagoon.jpg
/ssp_director/albums/album-2520/lg/ocean-vagabond-massage.jpg
Ocean Vagabond General Impressions
Ocean Vagabond in Dakhla is located at the northern end of a 40 km lagoon on the Dakhla peninsula; Dakhla city and the airport are about 28 km away. Depending on the tide the bungalows are located right on the water's edge.
Accommodation And General Facilities
Ocean Vagabond consist of 22 bungalows, a restaurant and bar as well as our Kitesurf centre right on the water's edge (at high tide). There is also a shop and a cozy chill-out corner. The accommodation offer you WiFi in for of internet stick (although there can be some issues with MAC)
The spacious wooden bungalows are the highest standard to be found in this area. They are bright and functionally furnished with 3 beds, closet and bathroom with shower/WC. Thanks to the double walls the bungalows stay warm even in the winter. The rooms provide a rather spartan, yet modern atmosphere and small accessories are set with great attention to detail. Each bungalow has a private terrace with large wooden chairs. The wind always comes from the back so the terrace is wind proofed and you can always relax in the wind shadow.
They serve free drinking water at meal times, but it is not mineral water, it is filtered water. The water they use is in fact drinkable water provided by the ONEP (Office National Des Eaux Potables). This water that is already drinkable is then re-filtered to take out the chemicals. The advantages of this process are firstly economical but most of all it is a GREEN process to avoid throwing away thousands of plastic bottles every year. They we also practice other methods to be as eco friendly as possible for example re use the dirty water to water the gardens and only ever use energy saving light bulbs.
Eco Tourism At Ocean Vagabond
The owner (Seb) has taken a leading role in terms of ecological compatibility and adapts perfectly the surrounding nature. The bungalows have been built with recycled wood from an old stable. Each bungalow has a solar panel on the roof as well as a warm water tank. Fresh water comes from a deep well, located 5 km away.
The complex has its own waste water facility, and the processed water will be used on the premise for irrigation. Furthermore, LED lights help to reduce energy.
Due to the water shortage in this remote destination and in consideration of the local people we ask all our guests to limit the use fresh water and energy.
Read More
MAKE AN ENQUIRY NOW
We'll get straight back to you
Speak to an Expert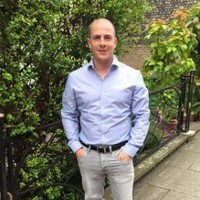 Got a question? Contact our travel experts for a detailed quote to match your holiday requirements. Phone, email, or live chat - or we can even call you back!
0044 (0) 1273 921 001
SEND AN ENQUIRY >