KITESURF SAFARI IN
One week , FLT & Transfer

around

£ 1,290 p.p.

Prices are as a guide only, assuming UK flights (we offer worldwide departures), over low seasons. Please call for an immediate accurate quotation, or use our 'Quick Quote' tool for a better guide price based on your dates.
Why you'll love Kite Surfing with Kitesurf Safari!
Unique guided catamaran safaris in the Caribbean
Luxurious accommodation onboard
The ultimate kitesurf adventure - discover a new spot everyday
/images/hotels/52807f9eed0ac5fc1fd3eb7db14b53b12d41eb11a089b.JPG
/images/hotels/4436415960c0796ad703316736c80a583a9064400368b6.jpg
/images/hotels/8437191a3b66ad7c61f4f0dbcd6a19cd44f7fc76bfdfb9.jpg
/images/hotels/92104027d6c34b97eca77ea628c159c9e4d42a428cf968.JPG
/images/hotels/4803548192c0ad78e9797e64f34ff9aa9a2c7fa3852492.JPG
/images/hotels/877462a58c09139e5c75592e6ffbeadc96edf371534ead.JPG
/images/hotels/890732fa551271ed0dd2f9092ca05a36c4120e338e9773.jpg
/images/hotels/431887bd232fc1011398078396390538f042c677541e0e.JPG
/images/hotels/1345617c490020f3b0070a745aae55f4d1471aacfbc724.JPG
Kitesurf Safari
From the comfort of a luxury catamaran our trips follow the winds and take you on an unforgetable journey through the best kitesurf locations in the Caribbean. Stable, spacious and loaded with creature comforts, you may feel more relaxed than in your own home! The 47ft catamaran offers accomodation in 4 double cabins, each with queen size bed, air conditioning and private bathrooms. The catamaran layout has been designed to maximize comfort and privacy.

This is the the Ultimate Kitesurf Adventure; discover at your own pace a huge variety of kite spots, spectacular scenery and great local culture. On a private yacht you have complete freedom to discover at your own pace the vast multitude of beaches, bays, lagoons and reefs. Spend one night in a harbour with animated beach bars, live music and restaurants and the next day kitesurf on a desert island away from the crowds. The Kitesurf Safari include more than just kiting, they're also about experiencing a new way of life. All the ingredients for a perfect kite vacation have been carefully selected to offer you the holiday of a lifetime.

Our season runs from December through to july when the region is blessed with amazing wind statistics and great weather. Trips for groups of up to 8 people and are tailor made to suit your own group's requirements. Some programs are geared for kitesurf addicts whilst others cater for families or beginners with more of an emphasis on cultural visits. For individuals and smaller groups we also organise trips by the cabin.; see dates below

For non kiters and non wind days (God forbid!) there are heaps of other activities available to keep you occupied. Visit our activities page to see what's on offer.


Wind - Nothing is more important than constant wind. From December through to July the ancient trade winds blow 15-20 knots 80% of the time

Climate - The sea is crystal clear and warm all year round. No wetsuits needed. Skies are always blue and rain is minimal.

Kitesurf Spots - All locations are uncrowded and the variety of kitespots is huge. Each day visit another island and choose between waves, lagoons, mirror flat freestyle or downwinders.


Northern Caribbean (Dec-Feb): The season starts in the North caribbean islands which are always blessed with the famous 'christmas winds'. This period is also a great time of year to get some excellent northerly swell for waveriding.

Southern Caribbean (Feb-July) As the season evolves the wind pattern changes and it's time to move on. Our expedition relocates to the Southern islands which guarantee the strongest, most stable winds and countless kite locations.


Antigua & Barbuda: These 2 islands offer an amazing contrast despite being a short sail apart. Antigua boasts rich history and culture whilst barbuda is the the picture perfect desert island. This trip covers 5 outstanding kitespots on both islands and offers outstanding flat water conditions.

St Martin & Anguilla: Another classic pair of islands which complement each other. While St Martin boasts some of the the best restaurants and liveliest bars in the Caribbean its neighbour Anguilla is one of the most popular honeymoon destinations! During the cruise we cover 4 completely different kitesurf locations on both islands.

Virgin Islands (BVI): The Virgin Islands have long been recognised as one of the worlds finest cruising destinations. In high season the beaches, bars and restaurants get lively as tourists are drawn by the outstanding natural beauty. Kitesurfing spots are away from the crowds on the outer reefs and more remote islands. Expect amazing colours, flat water and reef breaks.

The Grenadines: A trip to Southern Islands of the Grenadines is the experience of a lifetime. Hundreds of tiny tropical islands are framed by turquoise lagoons on a deep blue sea backdrop. Visit up to 14 Islands and countless kitespots during this trip. Kite conditions vary from freestyle to waves to downwinders.
Read More
MAKE AN ENQUIRY NOW
We'll get straight back to you
Speak to an Expert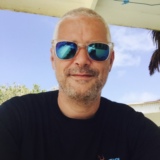 Got a question? Contact our travel experts for a detailed quote to match your holiday requirements. Phone, email, or live chat - or we can even call you back!
0044 (0) 1273 921 001
SEND AN ENQUIRY >