/ssp_director/albums/album-864/lg/el-gouna-kitesurf-6.jpg
/ssp_director/albums/album-864/lg/el-gouna-kitesurf-17.jpg
/ssp_director/albums/album-864/lg/el-gouna-kitesurf-3.jpg
/ssp_director/albums/album-864/lg/el-gouna-kitesurf-5.jpg
/ssp_director/albums/album-864/lg/el-gouna-kitesurf-7.jpg
/ssp_director/albums/album-864/lg/centerimage3.jpg
/ssp_director/albums/album-864/lg/el-gouna-kitesurf-14.jpg
/ssp_director/albums/album-864/lg/centerimage4.jpg
/ssp_director/albums/album-864/lg/el-gouna-kitesurf-11.jpg
/ssp_director/albums/album-864/lg/el-gouna-kitesurf-13.jpg
/ssp_director/albums/album-864/lg/el-gouna-kitesurf-15.jpg
/ssp_director/albums/album-864/lg/el-gouna-kitesurf-19.jpg
/ssp_director/albums/album-864/lg/el-gouna-kitesurf-2.jpg
/ssp_director/albums/album-864/lg/12-940x431.jpg
/ssp_director/albums/album-864/lg/24-940x431.jpg
/ssp_director/albums/album-864/lg/26.jpg
Located within the grounds of a five star hotel, The Moevenpick Resort & Spa El Gouna, there's no need for taxis or buses to the kite beach, no carrying equipment back and forth - it's just kitesurfing as it should be. From ground floor rooms you can walk straight out onto the kite beach, get your kite gear out of a locker, set-up and go.
This private spot offers one of the most perfect spots in the program with waist high water for approximately 150m out from the centre ( kiteable approximately 4 hours each side of high tide) with flat water - perfect for training or for intermediates to practice. Past this there is a drop off where the water is a little more lively with a bit more swell and chop. Mmmmmm nice !!!
TITLE HERE
There are kite lessons available for everyone! No matter your level, fitness ability, or goals within the sport - from learning how to fly kites to pulling off the most advanced tricks – our centre will guide you all the way. As an IKO (International Kite Boarders Organisation) internationally recognized kite centre, you will be taught by certified instructors (IKO) with the main focus on safety and independence. Please note the minimum age for the Kite Basic course is 12 years old.
The comprehensive beginners courses (1 - 4 days) will turn anyone into a safe and confident IKO level II kiteboarder. We will go through the theory and start practising with a small trainer kite on land until you feel confident enough to go with a bigger inflatable kite into the water for some fun rounds of body dragging! The final touch will be the water start. Unlike most other kitecentres, we will be teaching you with bow and 5-line kites right from the beginning and for your own safety without a board leash. All equipment is included in the cost as is equipment insurance.
All our courses are 'semi-private' at this spot, maximum 2 student per instructor! This has a huge impact of safety and speed of learning…another great reason to consider this as one of the very best kitesurf schools available anywhere.
Please note that this course depends on suitable wind and tide conditions and therefore it may not be possible to complete the course on consecutive days.
Pre Booked Sports Services
GENERAL
Two Weeks Kitesurfing Storage & Rescue Cover (min IKO Level III)

One Weeks Kitesurfing Storage & Rescue Cover (min IKO Level III)
INSTRUCTION
1 Hour Private Kitesurfing Instruction (excl equipment)

6 Hours Kitesurfing Semi-Private IKO Level III / Water Start Course (MAX 2 STUDENTS)

6 Hours Semi-Private IKO Kitesurfing Beginner Course (MAX 2 STUDENTS)

9 Hours Kitesurf Beginner course ( from Kite flying to water start)
RENTAL
Two Weeks Kitesurf Rental (IKO Level III Only / upwind sailing ONLY)

One Week Kitesurf Rental (IKO Level III Only / upwind sailing ONLY)
Sport centre prices are as a guide, prices can change depending on the season and exchange rates. When pre booking with Planet you normally receive around a 10% discount on direct local prices. More importantly, you MUST pre book any essential sport services at the time of booking to ensure availability. Please be sure to ask us about this during the booking process.
Speak to an Expert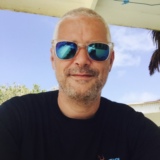 Got a question? Contact our travel experts for a detailed quote to match your holiday requirements. Phone, email, or live chat - or we can even call you back!
0044 (0) 1273 921 001
SEND AN ENQUIRY >