/ssp_director/albums/album-2327/lg/foil-mauritius.jpg
/ssp_director/albums/album-2327/lg/foiling.jpg
/ssp_director/albums/album-2327/lg/kiteboarding-foil-mauritius.jpg
/ssp_director/albums/album-2327/lg/kitesurfing-mauritius-pointe-desny.jpg
/ssp_director/albums/album-2327/lg/kite-school-mauritius-pointe-desny.jpg
/ssp_director/albums/album-2327/lg/kiteboarding-lesson-mauritius.jpg
/ssp_director/albums/album-2327/lg/kitesurfing-mauritius.jpg
/ssp_director/albums/album-2327/lg/kitesurf-mauritius.jpg
/ssp_director/albums/album-2327/lg/pointe-desny.jpg
/ssp_director/albums/album-2327/lg/pointe-desny-kitesurfer.jpg
/ssp_director/albums/album-2327/lg/pointe-desny-kitefoil.jpg
/ssp_director/albums/album-2327/lg/pointe-desny-kitefoiling.jpg
/ssp_director/albums/album-2327/lg/pointe-desny-kitesurfing.jpg
/ssp_director/albums/album-2327/lg/kitesurf-centre-mauitius-south-east-pointe-desny.jpg
/ssp_director/albums/album-2327/lg/kitesurf-centre-mauitius-south-east.jpg
/ssp_director/albums/album-2327/lg/kitesurf-centre-school-mauitius-south-east-pointe-desny.jpg
/ssp_director/albums/album-2327/lg/kitesurf-centre-school-mauitius-south-east.jpg
/ssp_director/albums/album-2327/lg/kitesurf-centre-school-mauitius-south-pointe-desny.jpg
/ssp_director/albums/album-2327/lg/kitesurf-foiling-centre-mauitius-south-east.jpg
/ssp_director/albums/album-2327/lg/kitesurf-mauitius-south-east-pointe-desny.jpg
/ssp_director/albums/album-2327/lg/kitesurf-mauitius-south-east.jpg
/ssp_director/albums/album-2327/lg/kitesurfing-centre-school-mauitius-south-east-pointe-desny.jpg
/ssp_director/albums/album-2327/lg/kitesurfing-centre-school-mauitius-south-pointe-desny.jpg
All of the lessons at our Pointe d'Esny centre are conducted by experienced IKO qualified instructors, using the latest equipment from industry leaders. The instructors use a boat to always stay right next to you. You are a foil addict? So are the team at the centre. They can teach you advanced maneuvers like jumps, tacks and gybes or take you on epic foil trips along the huge lagoon or simply teach you how to foil in case you have never tried it. Foil boards and foils kites also available for rentals. It's 2m deep lagoon makes this spot a foiler's favourite.
Pre Booked Sports Services
INSTRUCTION
1 Hour Kitesurfing Lesson (private)

1 Hour Private Kitefoil Lesson
RENTAL
1 Day Kitesurfing Rental
Sport centre prices are as a guide, prices can change depending on the season and exchange rates. When pre booking with Planet you normally receive around a 10% discount on direct local prices. More importantly, you MUST pre book any essential sport services at the time of booking to ensure availability. Please be sure to ask us about this during the booking process.
Speak to an Expert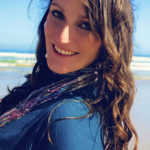 Got a question? Contact our travel experts for a detailed quote to match your holiday requirements. Phone, email, or live chat - or we can even call you back!
0044 (0) 1273 921 001
SEND AN ENQUIRY >