/ssp_director/albums/album-1744/lg/ION_CLUB_kitesurf_5.jpg
/ssp_director/albums/album-1744/lg/Fuerteventura-centre-kitesurf6.jpg
/ssp_director/albums/album-1744/lg/ION_CLUB_kitesurf_2.jpg
/ssp_director/albums/album-1744/lg/ION_CLUB_kitesurf_3.jpg
/ssp_director/albums/album-1744/lg/ION_CLUB_kitesurf_4.jpg
/ssp_director/albums/album-1744/lg/ION_CLUB_kitesurf_1.jpg
/ssp_director/albums/album-1744/lg/Fuerteventura-centre-kitesurf1.jpg
/ssp_director/albums/album-1744/lg/Fuerteventura-centre-kitesurf3.jpg
/ssp_director/albums/album-1744/lg/Fuerteventura-centre-kitesurf7.jpg
/ssp_director/albums/album-1744/lg/ion-club-risco-del-paso-kitesurf.jpg
/ssp_director/albums/album-1744/lg/ion-club-risco-del-paso-kitesurfing.jpg
/ssp_director/albums/album-1744/lg/kitelessons.jpg
/ssp_director/albums/album-1744/lg/risco-del-paso-kitesurfing.jpg
This kitesurf school is based a the beach of 'Risco del Paso', which is around 10-20 minute drive from the hotels, depending where you are staying. Although we offer free shuttle transfers from any hotel, we suggest car hire to give complete flexibility.
The huge sandy beach and kitesurfing spot at Risco del Paso Playa is in a class of its own. It's hard to find a spot that offers so many different conditions all at the same place. The speed track in Risco del Paso in front of the center really lives up to its name. Another advantage when the tide is up is two shallow water pools which are used for beginner lessons, giving the students a very safe environment. More windward of the center there is a nice wave sailing spot with waves up to a maximum of two meters. It is brilliant for those who want to make the first steps in wave sailing as the waves normally break very smoothly and the sandy bottom is harmless. Kitesurf lessons are held to the left and separate from the windsurfing area.
The centre is stocked with the newest North Kiteboarding equipment for rental and lessons, and all instructors are IKO certified.
It is around 10% cheaper to pre-book your kitesurfing with Planet Kitesurf. We also strongly recommend pre-booking lessons and rental, especially over peak holiday periods, to ensure availability.
Please note: 10-15% supplement can apply in high season period
Pre Booked Sports Services
GENERAL
Two Weeks Kitesurfing Storage & Centre Services

One Weeks Kitesurfing Storage & Centre Services
INSTRUCTION
10 Hours IKO Kitesurfing Beginner Course

6 Hours Kitesurfing IKO Intermediate / Water Start Course
RENTAL
One Week Kitesurf Rental (IKO Level III Only / upwind sailing ONLY)

Two Weeks Kitesurf Rental (IKO Level III Only / upwind sailing ONLY)
Sport centre prices are as a guide, prices can change depending on the season and exchange rates. When pre booking with Planet you normally receive around a 10% discount on direct local prices. More importantly, you MUST pre book any essential sport services at the time of booking to ensure availability. Please be sure to ask us about this during the booking process.
Speak to an Expert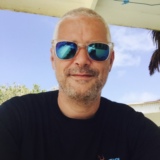 Got a question? Contact our travel experts for a detailed quote to match your holiday requirements. Phone, email, or live chat - or we can even call you back!
0044 (0) 1273 921 001
SEND AN ENQUIRY >