Back
This tour combines the very best of South Africa when it comes to Kitesurfing, along with an incredible safari experience to the beautiful Blaauwbosch Game Reserve. The tour will take you to the incredible Cape town where you are guaranteed an awesome kiting experience, along with a visit to the very windy Port Elizabeth where you will also experience the safari.

Mauritius, the East Coast in particular, is renowned for her stunning beaches, luxury accommodation, and realiable strong wind, the perfect end to this incredible adventure.
/ssp_director/albums/album-2445/lg/chamarel.jpg
/ssp_director/albums/album-2445/lg/chamarel_coloured.jpg
/ssp_director/albums/album-2445/lg/chamarel_falls.jpg
/ssp_director/albums/album-2445/lg/matetsi_boat_4.jpg
/ssp_director/albums/album-2445/lg/matetsi_drive3.jpg
/ssp_director/albums/album-2445/lg/matetsi_lion1.jpg
/ssp_director/albums/album-2445/lg/matetsi_river44.jpg
/ssp_director/albums/album-2445/lg/matetsi_riverhouse3.jpg
/ssp_director/albums/album-2445/lg/matetsi_vic.falls18.jpg
/ssp_director/albums/album-2445/lg/matetsi_zebra_giraffe2a.jpg
/ssp_director/albums/album-2445/lg/victoria-falls-11.jpg
Days 1 - 7

Chamarel Forest

Hotel: 4* Luxury Chamarel Chalets, Le Morne Bed & breakfsat

Tucked away on the Western coast of Mauritius the mystical village of Chamarel holds secrets that can take you very close to nature's bounty. The Terres de 7 Couleurs (or the Seven Coloured Earth) and the nearby waterfalls are the main attractions that lure tourists to this village.

Recently opened to the public, this beautiful old hunting estate, well preserved to this day and not having suffered much from deforestation, still houses beautiful patches of primary forest and including magnificent ebony trees over 300 years old having escaped thanks to their inaccessibility, to the ravages of the former colonisers.

Days 7 - 10

Marataba Mountain Lodge

Hotel: 5* Marataba Private Luxury Safari Lodge, Madikwe Full Board

If you're looking for the perfect couples' getaway, and stunning walking safaris trails then look no further than Marataba Mountain Lodge. This is a very special place. Most of us lead busy lives, and there is nothing quite like being on foot in the African bush to help us reconnect with nature and simply 'be' in the environment we evolved from.

These are the only trails of their kind in a Big Five reserve, taking guests through Marataba South Africa – a malaria-free, private concession within the Marakele National Park. The park conserves 67 000ha (165 560ac) of the UNESCO-recognised Waterberg Biosphere – the only savannah biosphere in the world! – and Iron Age sites of great historical significance. Marakele is a place of sanctuary, as its Tswana name suggests. It is home to the critically endangered black rhino, the world's largest colony of endangered Cape vultures, and rare plant species of yellowwood and cedar trees, among a multitude of other fauna and flora. Our trails put guests in the thick of things, getting them closer to nature.

Days 10 - 13

Victoria Falls

Hotel: 5* Matetsi Luxury River Lodge, Victoria Falls Full Board

An early morning transfer back to Johannesburg airport, followed my a short 90 minute flight will bring you to Victoria Fall in Zimbabwe.

Victoria Falls is one of the Seven Natural Wonders of the World. The Local people call it "Mosi-oa-Tunya", the smoke that thunders and is a waterfall in southern Africa on the Zambezi River at the border between Zambia and Zimbabwe.

There is a magic about them manifested in the towering column of spray when the river is high, the thunder of the falling water, the terrifying abyss and tranquil lagoons upstream in which hippo and deadly crocodiles lurk. Remarkably preserved in its natural state, Victoria falls inspires visitors as much today as it did David Livingstone in the 1860's. The falls and the surrounding area have been declared National Parks and a World Heritage Site, thus preserving the area from excessive commercialisation.

The stunning Mattes River Lodge is set on a private 15 km stretch of the mighty Zambezi. Just 40 km upriver from the rush and spray of the Falls, Matetsi offers both world-class safari experiences and an idyllic oasis from which to explore, adventure, relax and recharge. Experience stellar five-star services rivalled only by the spectacular natural wonders. Guests, accompanied by knowledgeable, conservation-minded guides, are invited to explore Matetsi Private Game Reserve's 55 000 hectares of protected and unspoiled wilderness on foot, by vehicle and by boat, while great herds of elephant, buffalo and plains game delight and amaze.
4* LUXURY CHAMAREL CHALETS, LE MORNE

Located in Chamarel, a small village nestled in the mountains that dominate the southwestern coast of Mauritius, the Lavilleon Natural Forest is bordered by Cape Bay River on one side and Chamarel Mountain on the other, with breathtaking views of the Le Morne lagoon and L'Ile aux Benitiers. Located within this forest you will find the ...

5* MARATABA PRIVATE LUXURY SAFARI LODGE, MADIKWE

Marataba is a malaria-free 23,000 hectare private concession within the Big 5 Marakele National Park (Limpopo, South Africa). Just four hours from Johannesburg, this is a sanctuary where busy people can find themselves again by connecting with nature. Be rendered breathless by the dramatic Waterberg mountains, vast plains, rich animal diversity...

5* MATETSI LUXURY RIVER LODGE, VICTORIA FALLS

Experience the magic that is Matetsi Victoria Falls: the ultimate safari experience and idyllic accommodation retreat from which to visit the largest waterfall on earth. Set on a private 15 km stretch of the mighty Zambezi - meaning "The Great River" in the local Tonga language - you will find this award-winning safari lodge and luxury vil...
MAKE AN ENQUIRY NOW
We'll get straight back to you
Speak to an Expert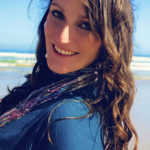 Got a question? Contact our travel experts for a detailed quote to match your holiday requirements. Phone, email, or live chat - or we can even call you back!
0044 (0) 1273 921 001
SEND AN ENQUIRY >
Itinerary Overview
Days 1 - 7
Chamarel Forest
Days 7 - 10
Marataba Mountain Lodge
Days 10 - 13
Victoria Falls
Price Includes
- domestic fights

- private transfers throughout
- Full Board & Game Drives in the Safari Lodge
Based On
Minimum 2 passengers (or single supplement will apply) assuming flights from the UK. other European or worldwide departure airports available on request.
Guide price per person:
£4600
/ excl. sports
---
Call & Speak to an Expert Now
01273 921 001